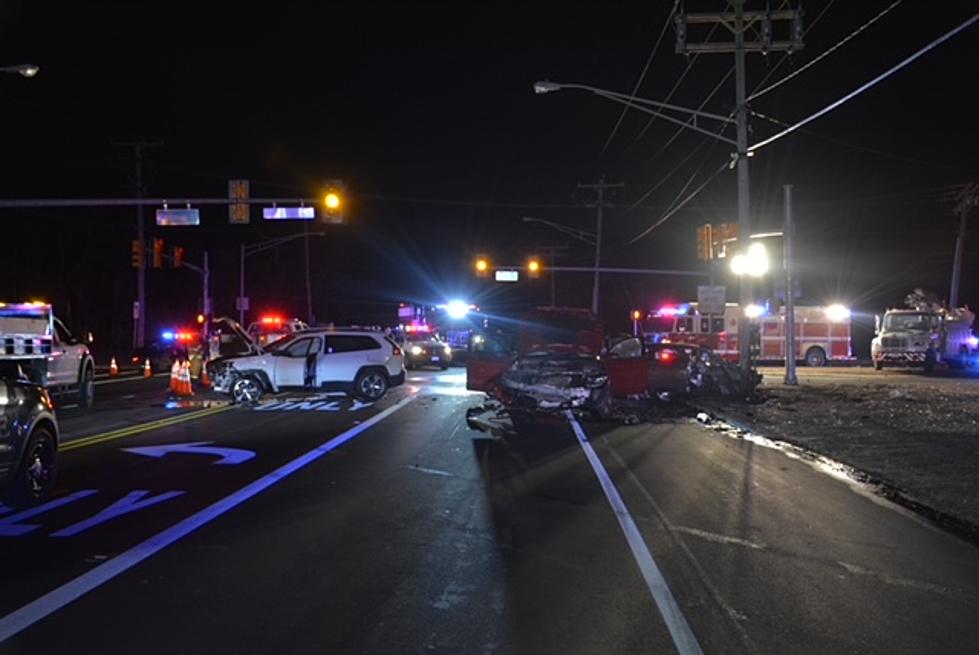 ARRESTED: Kingston, PA man for causing three-car collision in Manchester, NJ
(Photo: Manchester Township Police Department)
Manchester Township Police have announced that the Kingston, Pennsylvania man, who was speeding and caused a three-car collision after running a red light on Route 70 Saturday night, has been arrested.
It was the watchful eyes of Manchester EMS who spotted Roy Deronde Jr. on Sunday night around 5:18 pm.
They called Manchester Police that a man matching the description of Deronde was near police headquarters and then had jumped the fence along Colonial Drive into the Leisure Village West community.
When he did that, Manchester Police said that they started receiving calls from residents in the Leisure Village West Community about a man matching Deronde's description knocking on their doors and asking for them to call a Taxi.
Manchester Police then went over to Leisure Village West and figured that Deronde was confined to an area between Huntington Drive, State Highway #37 West, Colonial Drive, and Buckingham Drive, and so they set up a perimeter, using all available manpower.
Patrol officers then tracked several sets of footprints in the snow as the backup was getting into position.
Manchester Police said that the Ocean County Sheriff's Department dispatched K-9 units, and most of their Criminal Investigative Units to the area with Toms River Police also responding to the area to help secure the perimeter.
It turned out that Deronde was able to grab a ride out of Leisure Village West and brought to Leisure Village East in Lakewood, so the search continued.
Manchester Police were able to gather leads and learn of Deronde's location, and along with the OCSO, and Lakewood Police, went to Leisure Village East.
Deronde was arrested at his residence a short time later and then brought to the Ocean County Jail on charges of Assault by Auto, Eluding, Leaving the Scene of a crash resulting in injury, Hindering Apprehension, and Obstruction of Justice.
On Saturday night, a police investigation learned that Deronde Jr. was speeding across the westbound shoulder of Route 70, ran a red light, struck a Jeep Cherokee heading in the opposite direction, then crossed over the centerline and hit a Mercedes Benz but then kept going after that until he struck a utility pole and his own car caught fire. He and his passenger then fled the area on foot.
Ten times drunk driving changed New Jersey Lives Forever