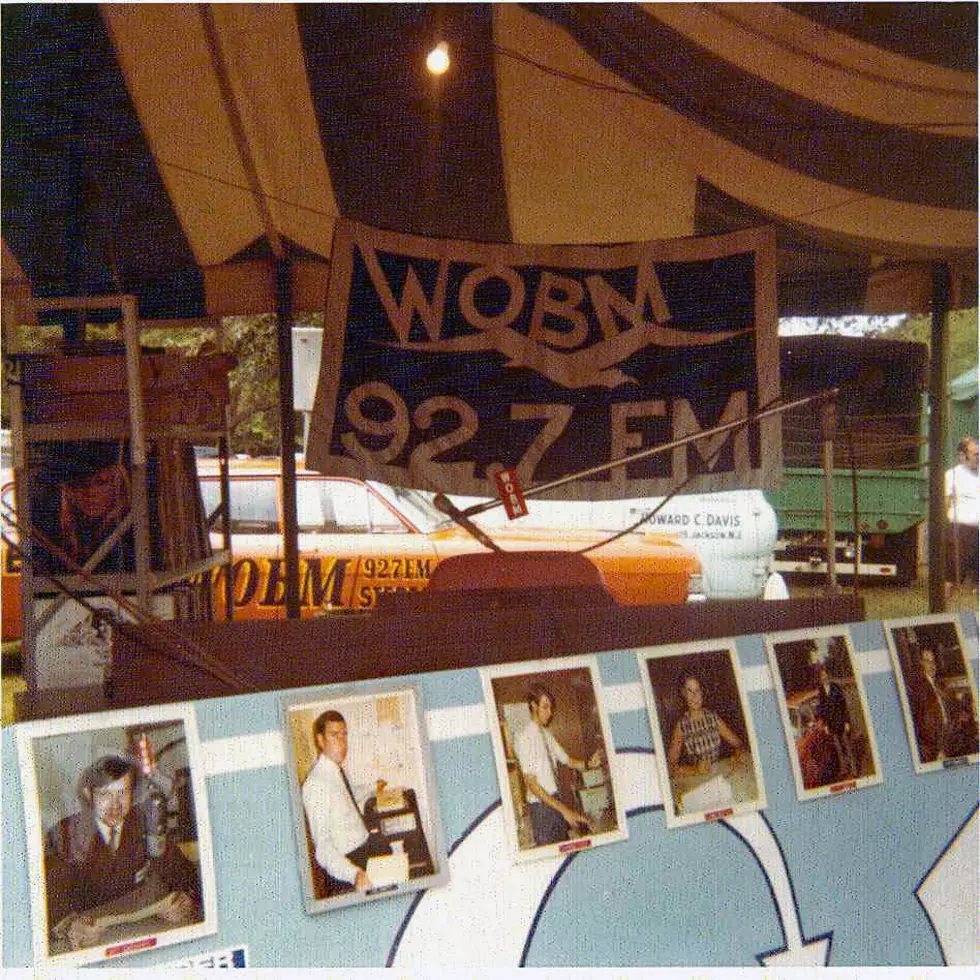 A Special Memory From The Ocean County Fair
Photo by George W. Forman
Story by George W. Forman
The Ocean County Fair takes place this week at Robert J. Miller Air Park in Berkeley Township. It's a summer tradition for families to have a fun time on the rides, enjoy the great food, and check out the various animals and agricultural exhibits. It's one of my favorite events as well and holds a special place in my heart. I've probably told the short version of why, on the air, and did tell it in a story in Seton Hall's alumni magazine. But here it is for you now.
During one summer when I was in junior high school, my mother and I came down to visit my grandparents in Brick. We decided to visit the Ocean County Fair, which back then was held at Ocean County Park in Lakewood. There would be lots of things a boy from Union Township like me wasn't used to seeing, particularly the animals, although I had seen cows at Tuscan Dairies and horses around Monmouth Park.   It was a fun day, but the real excitement for me was soon to come. We walked down one of the "aisles" and spotted something definitely not agricultural. It was a tan colored van with someone doing interviews in front of it. It was a remote setup for WJLK-FM and AM (which you now know as our sister stations 94.3 The Point and the 1310 part of Beach Radio). But in a tent next door was something more elaborate. It was a desk on a platform with two turntables and a microphone (thank you, Beck). Next to it was a machine with what I thought looked like 8-track tapes and behind it all a rack of LPs and 45's. And a banner and other materials with the name of what was a fairly young radio station that was also remote from the fair, WOBM-FM. I had an interest in broadcasting, but then it was geared towards sports. But since I loved playing records at home, this first look at real radio equipment started to change my interest towards being a DJ instead.
So we flash forward to 1993, and after college, moving to the shore, and some stops in what I call my radio career, things came full circle when I walked into our studios in Bayville to begin working at 92.7 WOBM. We never quite know where our careers will take us in this business, but when you get to work in an area you love, and at a station that has meaning for you, it's so much sweeter. Have fun if you're going to the fair this week, and I hope you make some memories that can be as meaningful as mine.