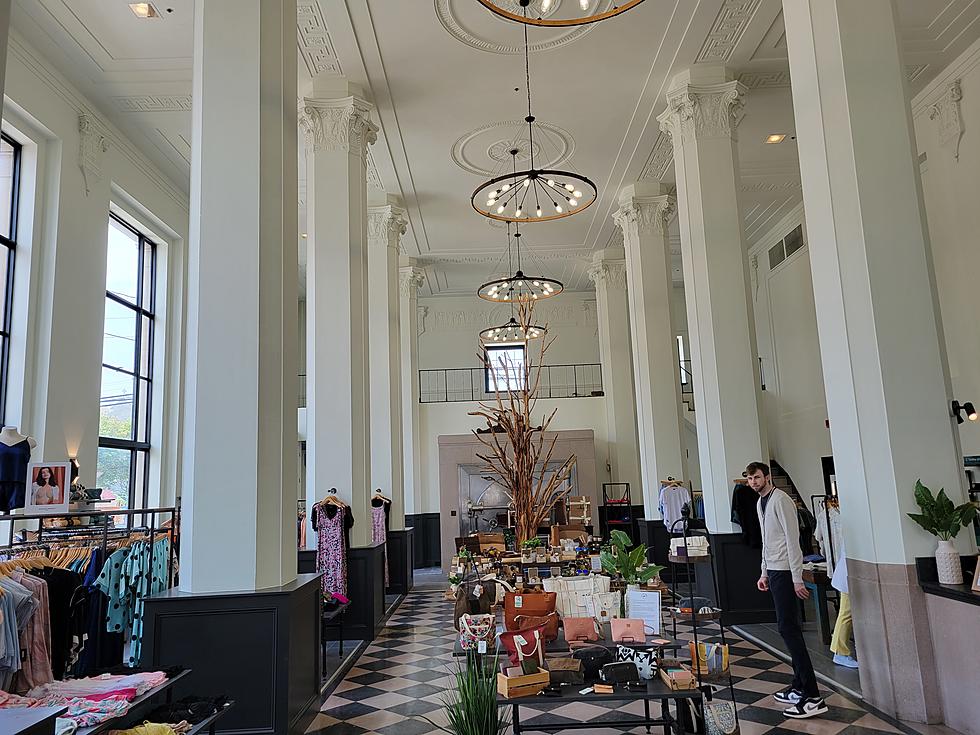 Ocean City's Beautiful New Shoppes at The Asbury [PHOTOS]
Eddie Davis
The new Asbury Avenue shopping boutique on the first floor of Ocean City's old Crown Bank building brings a variety of high-end merchandise together in one of Ocean City's most beautiful buildings.
The Shoppes at The Asbury at 801 Asbury Avenue combines the goods of nine vendors in the former bank lobby of Crown Bank. The 98-year-old building was lovingly restored by former owners Della and Paul "Corky" Ostien in the 1990s.
The Crown Bank building was purchased out of bankruptcy by the Khatiwala brothers early in 2023.
If you follow Ocean City real estate transactions, you are becoming very familiar with Raj Khatiwala and his brother Yogi, who have purchased ten commercial properties in Ocean City since 2019 under the company name Eclat Investments.
In February, the brothers won the bid in U.S. Bankruptcy Court to buy the Crown Bank building for $6.675 million.
They also own Stainton's A Gallery of Shops across the street at 801 Asbury Avenue, and Stainton's Gallery by the Sea at 12th and the Boardwalk.
The idea with The Shoppes at The Asbury is to offer an upscale version of Stainton's: small sections of space filled with tables of gifts, men's, women's, and children's clothing, and handcrafted and one-of-a-kind items.
The Asbury, which opened in late May, has nine vendors to start.
Gypsy Lane Home, White Bear Children's Boutique, Bece Beauty, Diving Horse handbags, Oliver & the Sea accessories, Timberland Handcrafted, Seagrass Boutique, Flirt Lingerie, and 8th & Crown Men.
The vendor's merchandise is nicely displayed and the layout is welcoming, but it's the one-time bank lobby that steals the show.
The bank's vault is still prominently featured in the lobby of the building that housed several banks over the years.
The 30-foot-high ceilings and stately columns are breathtaking and the original flooring and beautiful woodworking give an authentic 1920s look to a building that is set to turn 100 years old.
Ocean City's New The Shoppes at The Asbury
Here's What Makes Ocean City So Special
You told us about the place or thing that makes Ocean City, NJ special to you
15 South Jersey Restaurants You Must Try This Summer