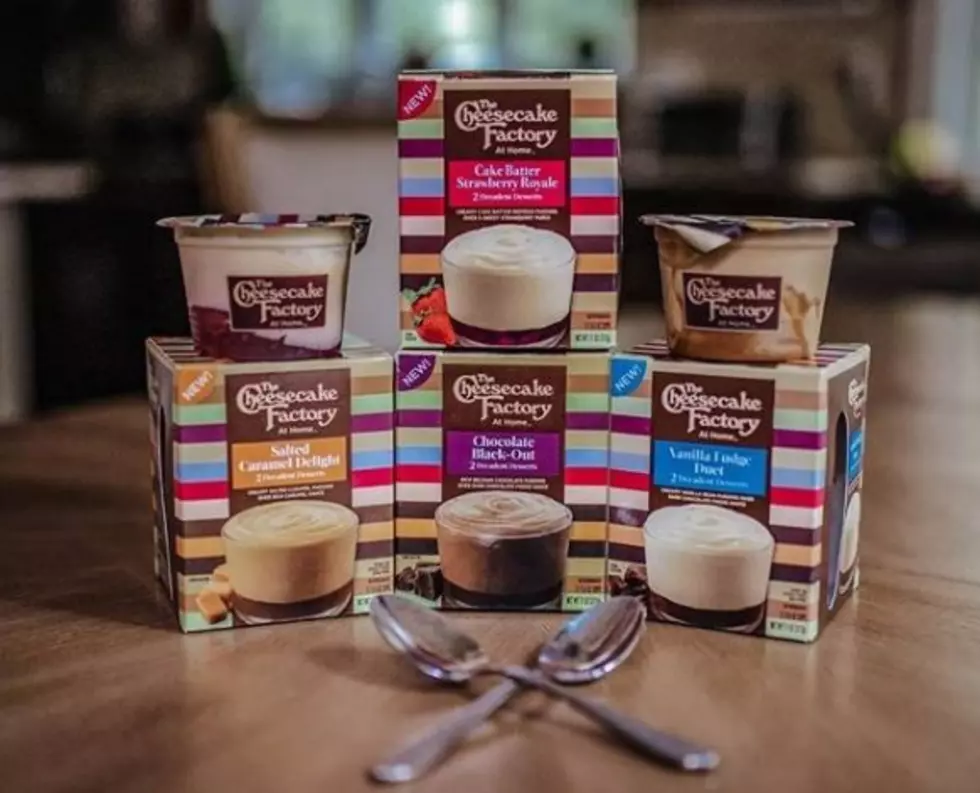 New Cheesecake Factory Pudding Cup Flavors Are Coming to Stores
Cheesecake Factory on Instagram via @predupre
Enter your number to get our free mobile app
How many times have you been craving a slice of Cheesecake Factory cheesecake, but it's too late to order in, or too far to drive to? Well, your cheesecake problems are now solved. Delish is reporting that The Cheesecake Factory has added new flavors to their single-serve pudding cups that are sold in supermarkets!
Now, while these aren't exactly cheesecakes, they're still a great sweet fix with one of the flavors similar to their popular cheesecakes. The flavors are:
Red Velvet (I hope this tastes like their Ultimate Red Velvet Cheesecake!)
Créme Brulée
Cafe Mocha
These flavors come in addition to the original pudding cups: Salted Caramel Delight, Chocolate Black-Out, Vanilla Fudge Duet. The 3 new flavors will have mix-in toppings.

Delish says you can find the Cheesecake Factory At Home desserts in the refrigerated dessert aisle at your supermarket starting this month. Are you going to give these desserts a try? Which flavor would you reach for first? Me? I'd probably go for the Red Velvet since I am obsessed with their Ultimate Red Velvet cheesecake.
What's a Food Most People Like But You Don't?