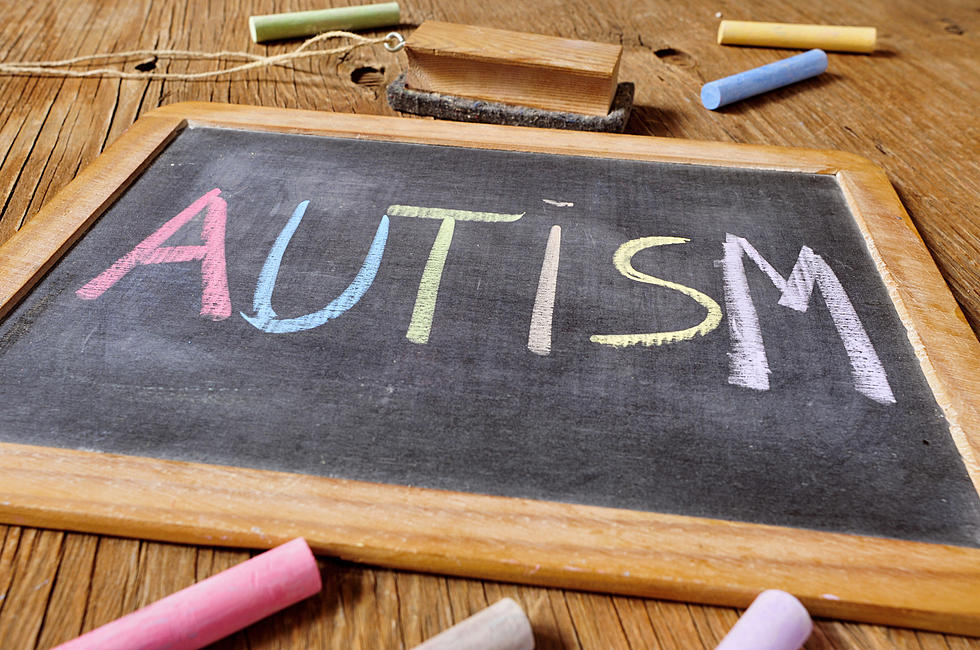 Monmouth County, NJ law enforcement unveiling game changing Autism initiative
ThinkStock
🔵 Monmouth County law enforcement introduce initiative for Autism resources
🔵 Autism Forum and Resource Fair taking place this week in Monmouth County
🔵 Several key topics will further conversation and help those with Autism
---
Law Enforcement in Monmouth County is hosting an Autism Forum and Resource Fair this week to both unveil new initiatives and further the conversation on how to continue helping provide safety and communication in the community.
There have been a number of initiatives rolled out over the years that have had a high success rate and have had a positive impact on the community.
On Wednesday, there will be an Autism Forum and Resource Fair hosted by the Monmouth County Sheriff's Office, Monmouth County Prosecutor's Office, and Monmouth County Chiefs of Police Association at the MCSO Public Safety Center in Freehold where these programs as well as a new initiative will be discussed and explained.
The Blue Envelope Initiative in Monmouth County
In an effort to help with communication efforts at motor vehicle stops or following a car accident, the Monmouth County Chiefs of Police Association developed what is called the Blue Envelope initiative.
Monmouth County Sheriff Shaun Golden explains that these blue envelopes would include information on anyone in the vehicle who is on the Autism Spectrum.
"Those blue envelopes will be kept within the motor vehicle that will have pertinent information for drivers and/or passengers, family members that are impacted with ASD (Autism Spectrum Disorder) and on the Autism Spectrum," Golden said.
Law enforcement wants to make these encounters as calming and communicative as possible especially in situations that have the potential to become emotional in any number of ways.
"This is a way for our law enforcement and our family members or those afflicted with Autism Spectrum Disorder to interact with each other and get information right up front," Golden said.
The blue envelope would be in the vehicle and at a motor vehicle stop or following a car accident, for example, the driver would give that blue envelope to the police officer along with their license and registration with the blue envelope indicating someone in the vehicle is on the Autism Spectrum.
"It's a compliment to our other programs in Monmouth County," Golden said.
Monmouth County Special Needs Registry
The Special Needs Registry was brought to Monmouth County in 2016 as a partnership between the Sheriff's Office, MC Prosecutor's Office, and the MC Chiefs of Police Association, and in the years that have followed it has made a major impact in the local communities.
"We were the first county in the state of New Jersey to have the Special Needs Registry," Golden said. "It brought peace of mind to family members who could go into the Special Needs Registry portal, register their family members with ASD and that goes right into our 911 system and our dispatch system."
As a result of that taking place, Sheriff Golden explains any responding officer to a call knows ahead of time if someone at the scene is on the Autism Spectrum.
"Our dispatchers are aware that there is a special needs person that may have some special accommodations in a household where there is a 911 call," Golden said.
The information is then sent to officers and other first responders.
Project Lifesaver in Monmouth County
This was a program that came to be in 2003 and has continued to be developed and more importantly find and save lives of those among the most vulnerable of people in the community.
In one instance in 2018, a missing man from Middletown was located in just under 90-minutes thanks to Project Lifesaver.
This initiative continues to do so much in helping bring residents back home.
"Project Lifesaver is a nationwide program that involves radio activated tracking bracelets -- they look like a watch -- but they're wristlets that are put on individuals with special needs and our elderly population," Golden said. "We have over 175 clients out there that have these bracelets in our county."
There are two target populations in Monmouth County for Project Lifesaver.
"One is those on the ASD that tend to wander away or run away from home and the second population is our elderly, our seniors that may have Dementia and tend to wander as well," Golden said.
You can learn more about these lifesaving initiatives at the Autism Forum and Resource Fair on Wednesday.
2023 Beach Badge Prices For The Jersey Shore
100 Best Jersey Shore Beach Views
Top 25 Bon Jovi Songs Of All Time
The Biggest Music Stars From New Jersey
Famous Athletes Who Came From New Jersey
Professional Sports Teams That Play In New Jersey
Professional Sports Teams That Play In New Jersey
New Jersey Abandoned Sports Stadiums
The Biggest Music Stars From New Jersey