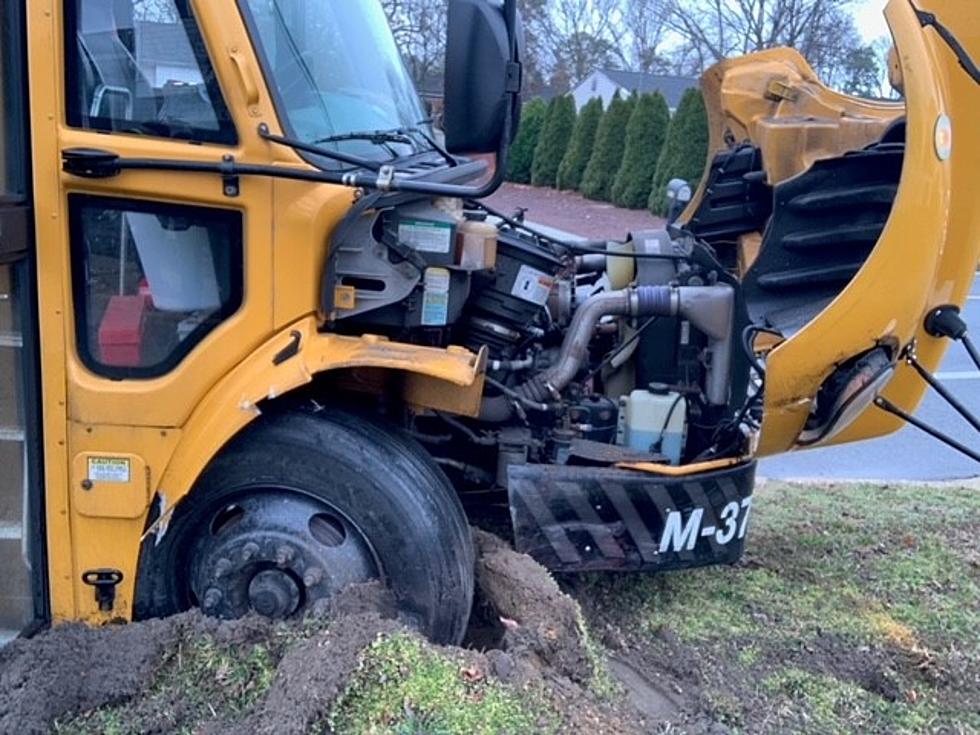 Teen driver charged after crash with school bus in Manchester, NJ
(Photo: Manchester Township Police Department)
🚔 Manchester police investigating school bus crash between Commonwealth Boulevard and Beacon Street
🚔 Two vehicles sustain heavy damage in Manchester school bus crash
🚔 A Manchester resident was given a summons by police for careless driving
---
Manchester police say a school bus driver sustained minor injuries in a motor vehicle crash Tuesday morning at the intersection of Commonwealth Boulevard and Beacon Street.
School bus crash in Manchester
Police say that the driver of a 2010 Dodge Caliber was turning left onto Commonwealth around 8 a.m. Tuesday when it was struck by a Manchester Township school bus.
There were no students on board the school bus at the time of the crash.
The school bus driver, 28-year-old Caroline Tompkins, of Manchester, was brought to Community Medical Center in Toms River.
The school bus and Dodge Caliber were towed away with significant damage.
Investigation into Manchester Township school bus crash
Manchester police said that the driver of the Dodge Caliber, and 18-year-old from Manchester, was at fault in the crash. Cotto was issued a summons by police for careless driving.
The 25 Most Dangerous Roads in New Jersey
Help Find These 62 Missing New Jersey Children