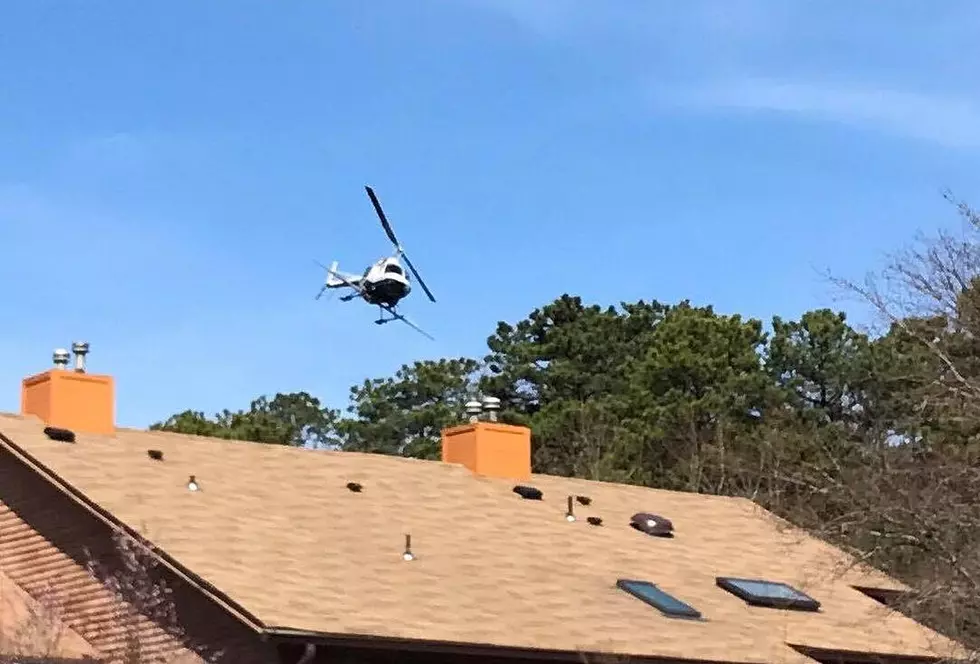 Low Flying Helicopters In Ocean County Today Could Be Two Things
Photo by Justin Louis
As I was on a morning video conference today, my home was filled with the sound of a helicopter that sounded like it was about to land on my roof.
Thankfully, I've lived in Ocean County long enough not to panic.
Since I was on a meeting, I didn't have a chance to get outside and take a photo, but I feel pretty confident in saying that the late morning fly-by was one of two things.
Or it could have been the Ocean County Mosquito Extermination Commission dropping pellets to keep the summer bloodsuckers at bay.
In the past few years I've had conversations with officials from both groups, who acknowledge that the work that they do on a semi-regular basis will definitely catch your attention.
In a past chat with Mosquito Control officials, I was assured that their low flying chopper is just passing through Ocean County neighborhoods to drop dry pellets into areas where mosquito larvae could be getting ready to burst forward and bleed us dry as summer BBQ season kicks into gear.
Enter your number to get our free mobile app