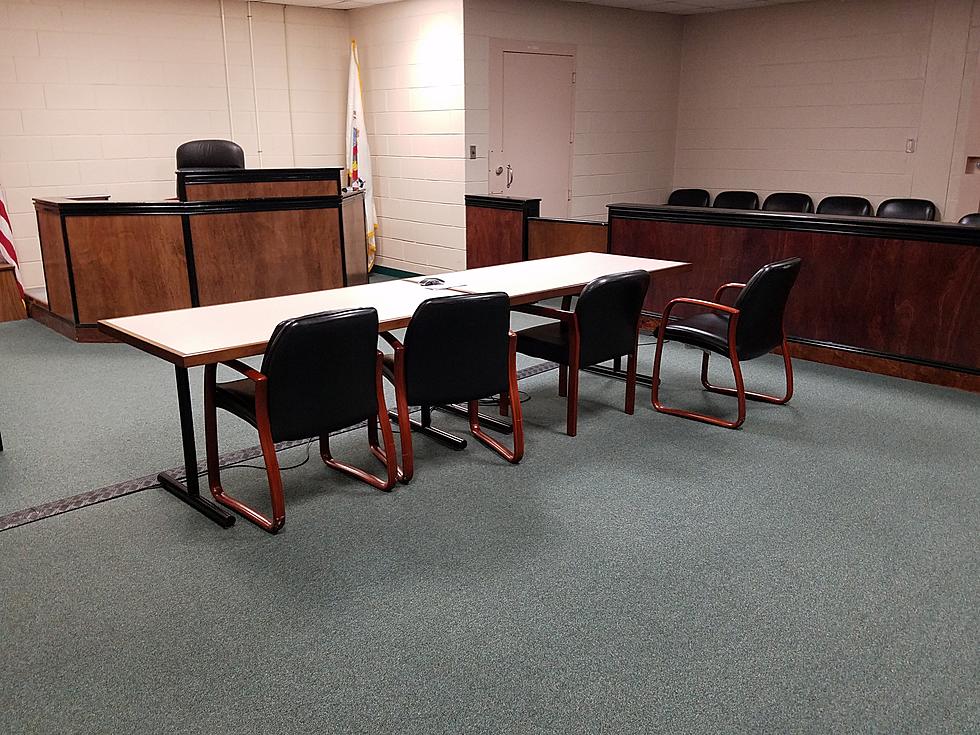 Howell man handed prison sentence after getting busted twice for downloading child porn
Court room at the Monmouth County Correctional Institute. (Vin Ebenau, Townsquare Media New Jersey)
A Howell Township man who was convicted twice for being in possession of child porn has now received his prison sentence.
Listen to Vin Ebenau mornings on Townsquare Media Jersey Shore Radio Stations, email him news tips here, and download our free app.
Acting Monmouth County Prosecutor Lori Linskey announced Thursday that 50-year old Thomas Vilanova has been sentenced to an extended term of five-years in prison which will be served at the Adult Diagnostic and Treatment Center at Avenel.
Vilanova has also sentenced to Parole Supervision for Life under the terms set down Wednesday in court.
His lewd behavior started in July of 2017 when the Monmouth County Internet Crimes Against Children Task Force began an investigation after receiving from the National Center for Missing and Exploited Children.
In the end, Vilanova was convicted of third-degree Endangering the Welfare of a Child via Possession of Child Sexual Abuse Material.
At this time, as a condition of his plea, Vilanova agreed to be subject to remote monitoring of his online activities.
Then in September of 2020, a Monmouth County Senior Probation Officer contacted Howell Police after learning and to report that Vilanova may have downloaded child sexual abuse materials from his desktop computer at home.
Knowing he was in trouble, Vilanova turned himself in to police in October 2020 and plead guilty in June of 2021 to the crime while also admitting to a Violation of Probation.
Acting Prosecutor Linskey said that Vilanova became eligible for extended-term sentencing "due to his second conviction and was deemed a repetitive and compulsive offender following an evaluation."
His case was handled by Monmouth County Assistant Prosecutors Stephanie Dugan and Kristen Anastos.
Vilanova was represented by Michael Wenning, Esq. of Bradley Beach.
New Jersey's most disgraceful child predators and accused predators