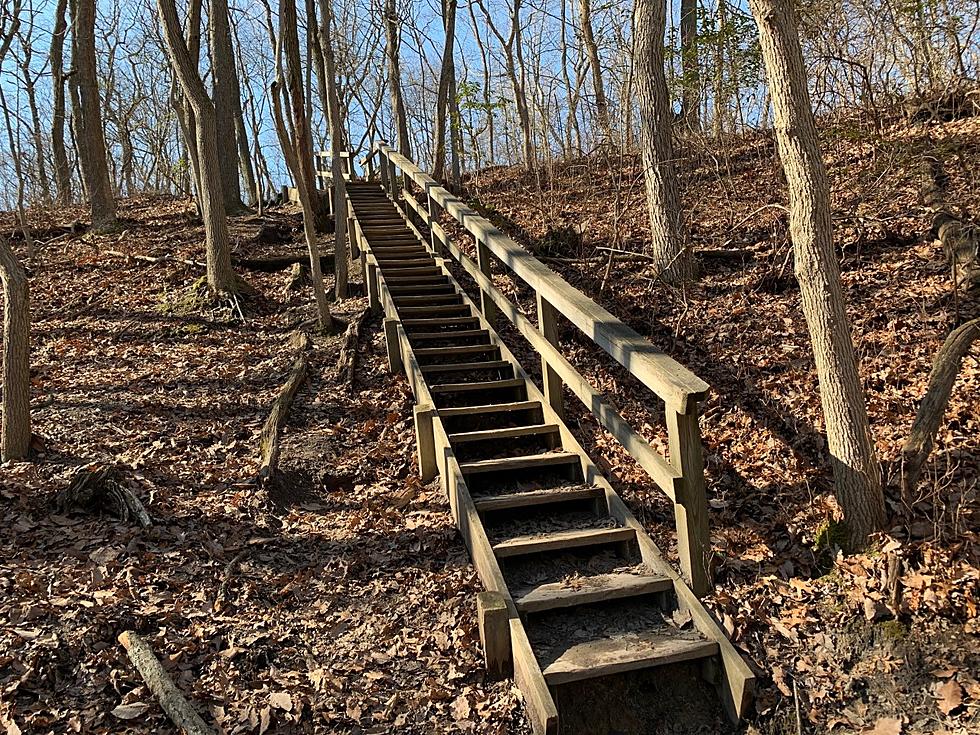 Hiking NJ: Cheesequake State Park in Matawan [VIDEO]
Shawn Michaels
Enter your number to get our free mobile app
In our latest webisode of Hiking NJ, April and I hit the GSP for Matawan and a visit to Cheesequake State Park. I must admit this was a fantastic hike and we were pleasantly surprised after traveling about an hour to find this gem in Monmouth County.
The park was easy to find. Take the GSP to Exit 120 and from there it's about 5-10 minutes until you're in the park. Parking is available, although there were a lot of visitors so we had to park at the main entrance and walk 2 minutes to the trails. Not a big deal at all.
The trailhead is marked very well. In fact, this park has the best trail markings we have seen, making it fantastic and easy to navigate the (4) different trails they have. We did the "green" trail which is about 3 miles and it made for a good hike.
This trail I would grade as "moderate" although at a few points I might even consider "hard" due to steep inclines and muddy conditions. This trail definitely has some mud, so it may be best to leave your good sneaks at home and opt for a pair of hiking boots. The park has numerous boardwalks and stairs which do help get you through some wet areas.
The park has restrooms, a park office, and a nature center. Check with their schedule for hours.
This park is beautiful and a nice workout. If you haven't been to Cheesequake State Park, make a trip and you'll enjoy it.