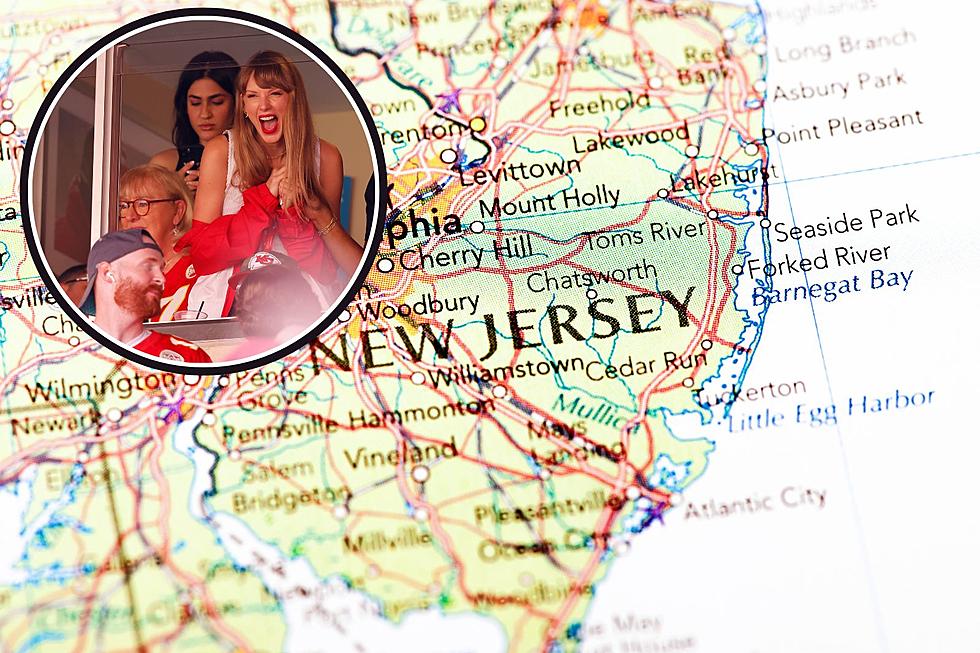 Hey Taylor Swift! Skip the Jets Game and Do These Things in New Jersey Instead
Canva/David Eulitt. Getty Images
Rumors are spreading that Miss Americana herself, Taylor Swift, will be cheering on her Heartbreak Prince, Travis Kelce, at Metlife Stadium this weekend as the Jets take on the Chiefs.
Taylor has been frequenting New Jersey a lot lately with the Eras Tour stopping at Metlife and attending Jack Antanoff and Margaret Qually's wedding in LBI this summer. Now, she is gracing the Garden State with her presence again this Sunday to watch the Chiefs beat the Jets. (Sorry Jets fans, let's be realistic here).
While Taylor might think a good use of her time in New Jersey would be to cheer on her alleged new beau on the bleachers in East Rutherford, there are way better things she could be doing here.
We get it, we all want to hang out with Mama Kelce too, but she has plenty of other opportunities to do that at the next Chiefs game.
Sure, it may not be a Cruel Summer anymore and the beaches might be a little chilly (not cold enough for Snow on the Beach), but we have plenty of great things going on this fall for Miss Taylor Swift to enjoy and do.
Hey Taylor, as the resident Swiftie, I think I have come up with some great things you could do on Sunday.
Things Taylor Swift Should Do In New Jersey
Taylor Swift is known for frequenting the Garden State, her family used to vacation in Stone Harbor. Here are some things she needs to check off her bucket list next time she visits New Jersey.
Pictures: Taylor Swift Watches Travis Kelce Score a Touchdown
Taylor Swift accepted NFL tight end Travis Kelce's invitation to attend his football game on Sunday (Sept. 24). His Kansas City Chiefs beat the Chicago Bears 41-10 in Kansas City. Swift was remarkably excited when Kelce scored a touchdown to make it 34-0.