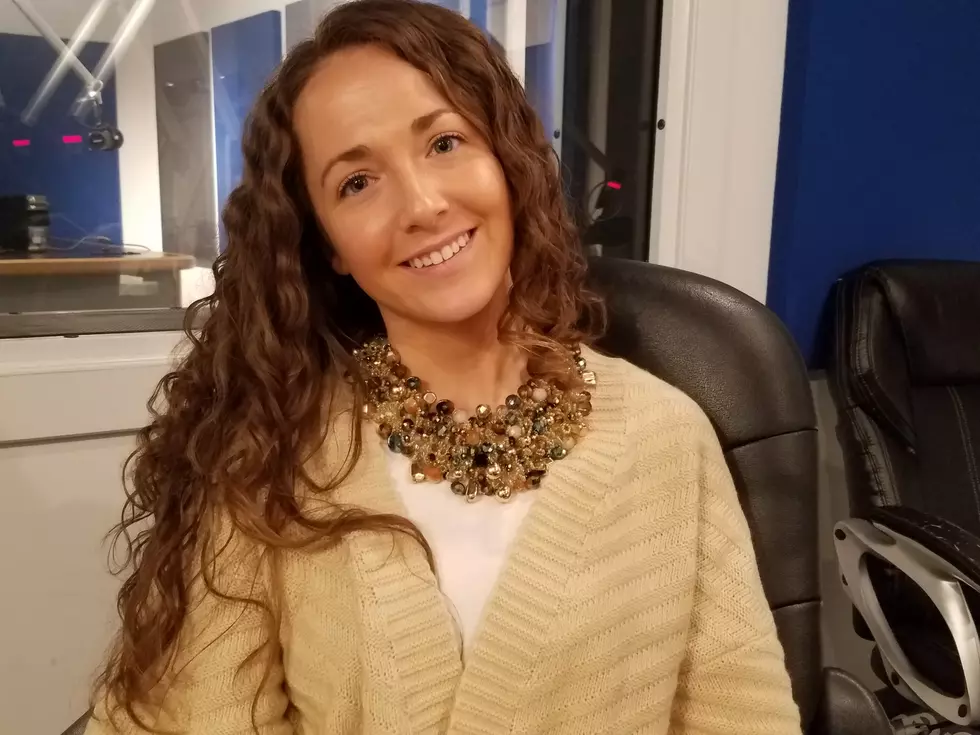 Helping families work with loved ones fighting the demons of drug addiction
Toms River native and author Alicia Cook, following an episode of Townsquare Tableau. (Vin Ebenau, Townsquare Media)
'Heroin is the Worst Thing to ever Happen to Me' is the title of a new book out this week by Cook which is a collection of essays compiled of her conversations with family members across the nation who've watched a loved one fight the demons of addiction.
As of Monday the book was number one on Amazon.com's "Hottest New Releases."
Cook explains that is shows what families like hers have gone through and also of recovering users who have now turned their story into one of hope for others.
"Everyone that I've met that's directly affected by addiction wants to immediately jump into action and make some kind of difference," said Cook.
"It was a picture perfect life, two little boys," said Cook. "He was injured right before deployment to Iraq and began pain medication, moved onto heroin and died not too long ago while in her bathroom visiting her children."
After losing her cousin Jessica to an overdose in 2006, Cook used her talents as a writer to put into words the emotional toll drug addiction can have on the family as well as the individual trying to exorcise those demons.
Just before her passing, Jessica went over by Alicia and opened up about her addiction.
"That was the one and only time we openly spoke about her addiction," said Cook. "She seemed scared and that's what piloted all this because that was the day she told me 'if I don't make it out of this, I want you to write about it because it can't be for nothing."
Cook says it's important for families to remember who that person was before addiction took over.
"You can be there for them and you can understand that being there for them isn't always being their favorite person," said Cook. "It's speaking up and doing everything in your power to try and get them on the right track."
Many families and individuals who have spoken with Cook and shared their stories wanted them published in 'Heroin is the Worst Thing to Ever Happen to Me' so it can help other families find hope.
"They said that their activism and reaching out to other families that are in the same situation has helped them cope and move on, and they've created support circles," said Cook.
She adds that every family she spoke with wanted their story shared so other families don't have to feel they're battling this alone.
One of the vital tools in fighting the war on drugs is peer influence, especially among teenagers.
Last week, the 2004 Toms River High School East Graduate spoke at her alma mater to students about how important it is to say something if they see their friends abusing drugs because it can help save their life.
"Being a friend means you want them safe and healthy," said Cook. "Not that your going to hide their deep dark secret until God-forbid they overdose and then you live with that regret that you could of said something and you didn't."
She also stressed the importance to them of not being an enabler and urinating for their friends to help them pass drug tests and avoid letting their parents find out about this problem.
Contact Reporter Vin Ebenau at 848-221-8100 or at vin.ebenau@townsquaremedia.com