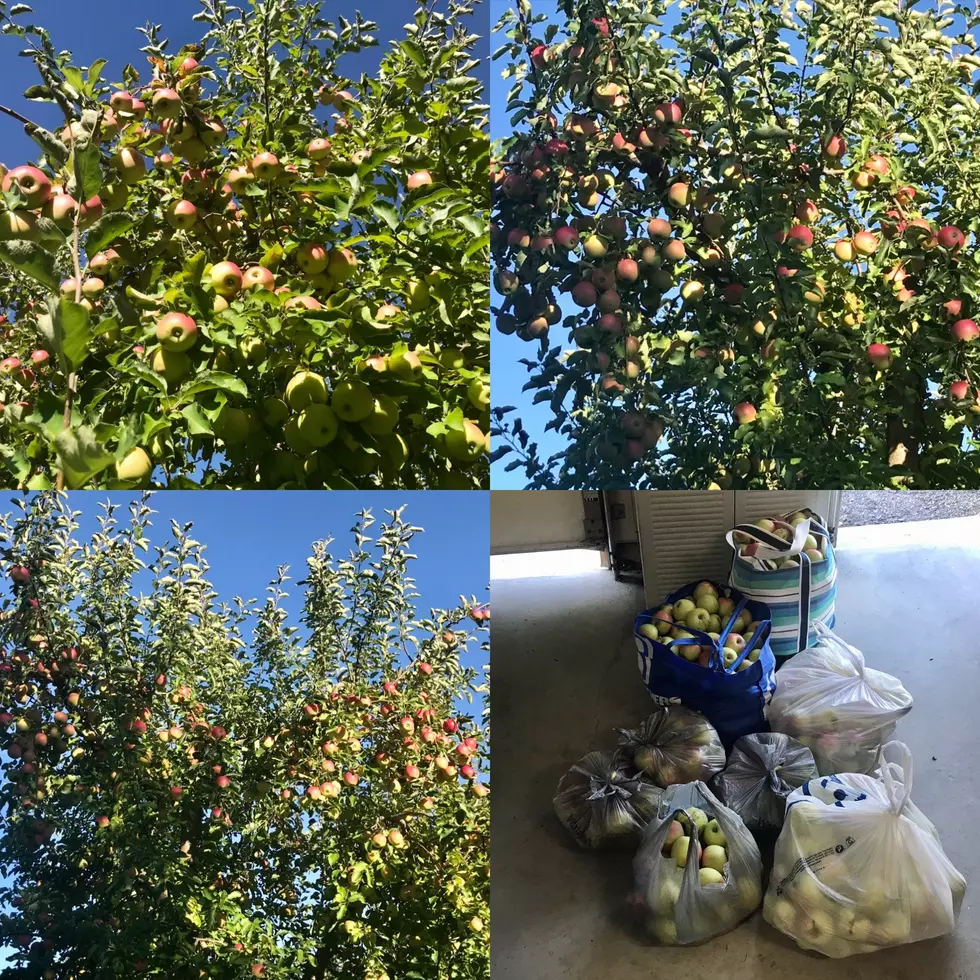 Help! What Do I Do With All These Apples?
Photo by Justin Louis
It's now officially fall, and this past weekend I continued a mid to late September tradition - I drove out to the East Coast's premiere apple destination, Central Pennsylvania.
A friend of mine from college married into an apple family, and they've been generous enough to set me loose on their orchard every year and let me take as many apples as I can carry back home to the Jersey Shore.
This year, I outdid myself.
Yes, I left that in the dust this year, as I trucked home what amounted to a full extra passenger in my car with a 175 pound haul of delicious Jonagold apples.
What does 175 pounds of delicious Jonagold apples look like?
This where I need your help to figure out what I should do with all of these apples.
To be fair, I do need to qualify this and let you know that I never intend to hoard apples and keep them all to myself, most of them will be shared with friends and family.
But, don't feel bad for me, I'm keeping plenty for myself.
Jonagold apples, a hybrid of tart Jonathan apples and sweet Golden Delicious apples originally developed by Cornell University (seriously!) , are great for eating just as they are. I also whipped up an outstanding applesauce recipe in the last few years.
From there, though, I'll put it out to you.
Enter your number to get our free mobile app
See the Must-Drive Roads in Every State