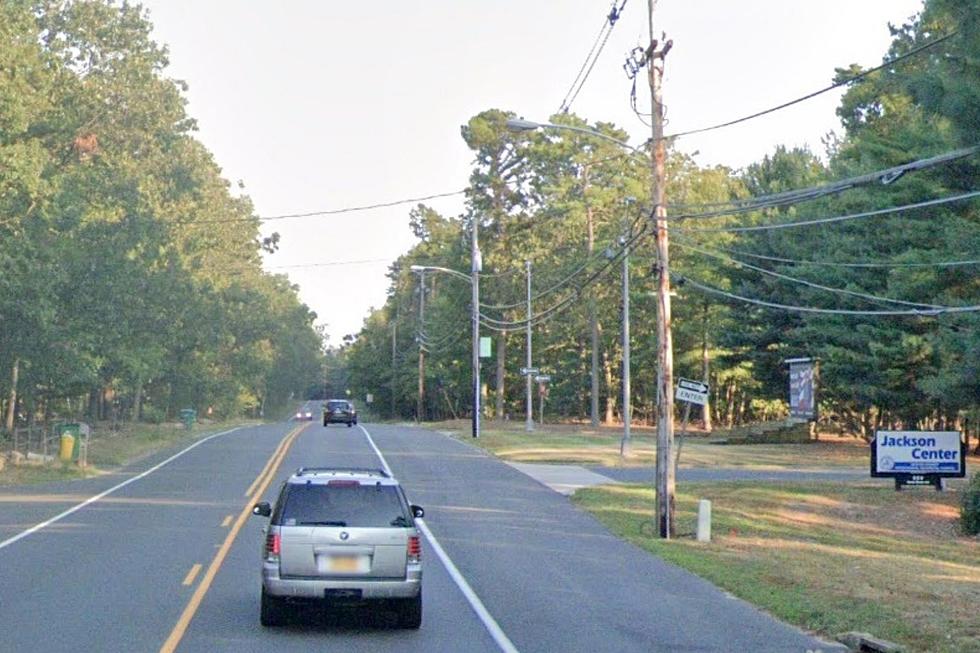 Head-on crash in Jackson, NJ kills driver, dog on Route 571
Route 571 at the Ocean County Vo-Tech School on Rt. 571 in Jackson (Google Street View)
JACKSON — The driver of a car that swerved into the path of an oncoming car on Route 571 died Thursday afternoon.
It was the second fatal crash on the road this week.
A southbound 2011 Nissan driven by a 51-year-old man hit a northbound 2021 Audi with a 45-year-old man behind the wheel, according to Jackson police spokesman Steve Laskiewicz.
The driver of the Nissan and a dog in the Nissan were killed, Laskiewicz said. The driver of the Audi was treated for minor injuries.
The identities of both drivers were not disclosed by police.
The road closed the two-lane road, which carries traffic between Route 195 in Jackson and Route 9 in Toms River, for several hours.
Laskiewicz asked anyone who may have more information about this incident is asked to contact him at 732-928-1111.
Second fatal crash this week on Route 571
Toms River police said Claudine Silvestri, 52, was traveling west on Route 571 (Toms River Road) in the left lane near Oak Ridge Parkway around 7 a.m. when she drifted into the right lane.
Her car hit a curb and guard rail, veered to the left into oncoming traffic, collided head-on with a truck and eventually erupted into flames, a witness told Toms River police.
Silvestri was a secretary in the office of the Jackson Public School district.
A GoFundMe page was created to help with the costs of her funeral.
First Responders Appreciation