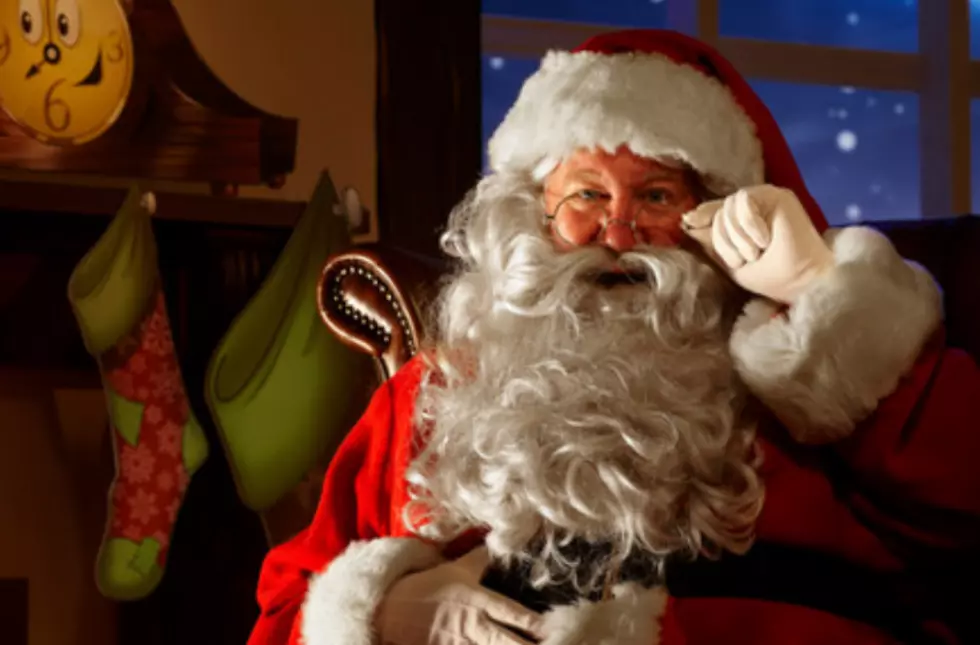 Have your kids meet Santa safely this Christmas
Townsquare Media
Enter your number to get our free mobile app
This year we could all use a visit with Santa, but that is not going to be easy in person. One new idea that is getting some attention is doing a virtual meet and great with the big guy. It's a new take on the traditional "letter to Santa".
I remember growing up and writing, yes with a pencil on paper, a letter to Santa. Actually now that I think about it, it may have been in crayon. I kinda remember some of the items on those early lists including a Big Wheel, Planet of the Apes and of course a bike. To be honest I think the Big Wheel  may have been one of my most favorite deliveries from the North Pole. We would cruise all over the neighborhood on those Big Wheels with an occasional skid slide with help from the hand brake. Plastic tires meant no need to fix a flat, a crack though could pose a problem lol.
What Does East Toms River Need?
Back to our original topic.....getting your kids a chance to talk (virtually) with Santa. This year with the Coronavirus Pandemic and talk of the "second wave" most people are trying to cut back and social distance. Virtual meet and greets are a great solution. One drawback is there will be cost involved. If I remember correctly it was FREE to see Santa at the mall. If your Google "Virtual Santa" you will get a bunch of suggestions.
Here are a few popular sites:
Check these out and see if they are a good fit for you and your family. Merry Christmas from all of us at 92.7 WOBM and tune in for all your Holiday favorites now through December 25th.
Enter your number to get our free mobile app
7 Reasons To Download The 92.7 WOBM App