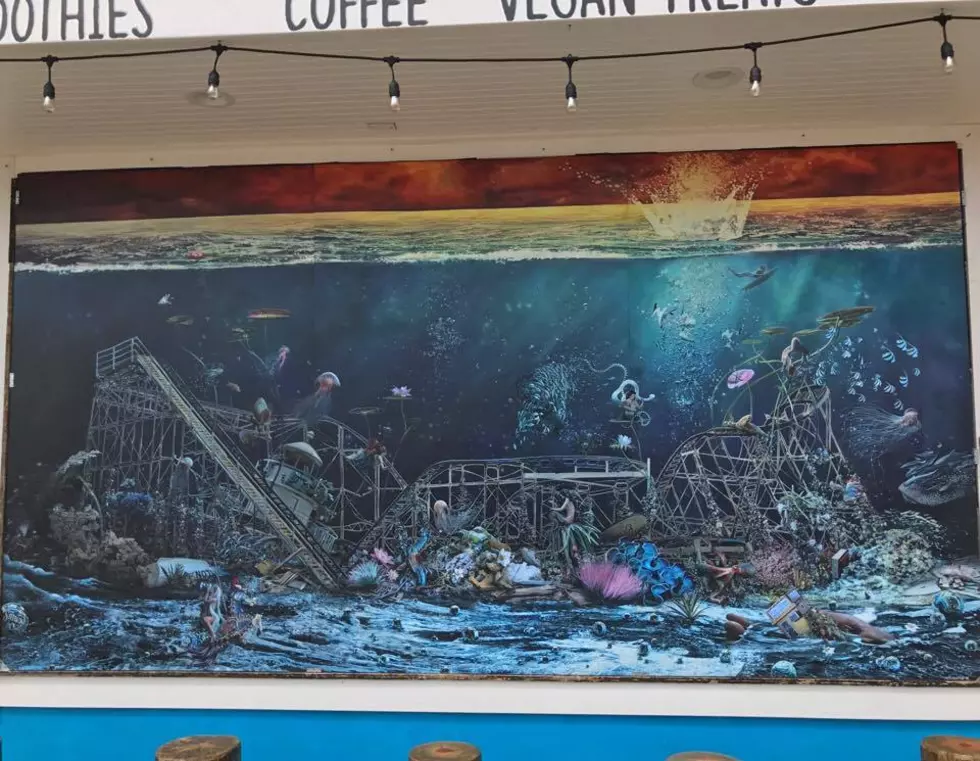 Hauntingly Beautiful Seaside Park Mural Is A Reminder Of Our Strength
Playa Bowls Seaside Park Mural - Artwork by Alayne Macchiaverna (used with permission)
As you take in the sights of the Seaside Park boardwalk, as it continues to rise and be revitalized, you'll no doubt take note of the massive piece of art that's now gracing the south side of the Playa Bowls shop.
It's colorful, beautiful, graceful, and haunting as heck. Especially for those of us who remember what our home communities looked like after Superstorm Sandy.
A fantastical tribute to the Jet Star roller coaster, which became an internationally recognized symbol of the destruction that Sandy brought to the Shore, the mural depicts the twisted, rusted carcass of the coaster against a sun splashed scene of vibrant life.
Which is a perfect allegory for post-Sandy Ocean County - beautiful new life growing around the memories of the destruction that we experienced.
You can see the mural for yourself right on the Seaside Park boardwalk, on the wall of Playa Bowls.
Here's more information about the artist and work:
Up Next - Taking in the view from above Seaside Park with Skycam 927: