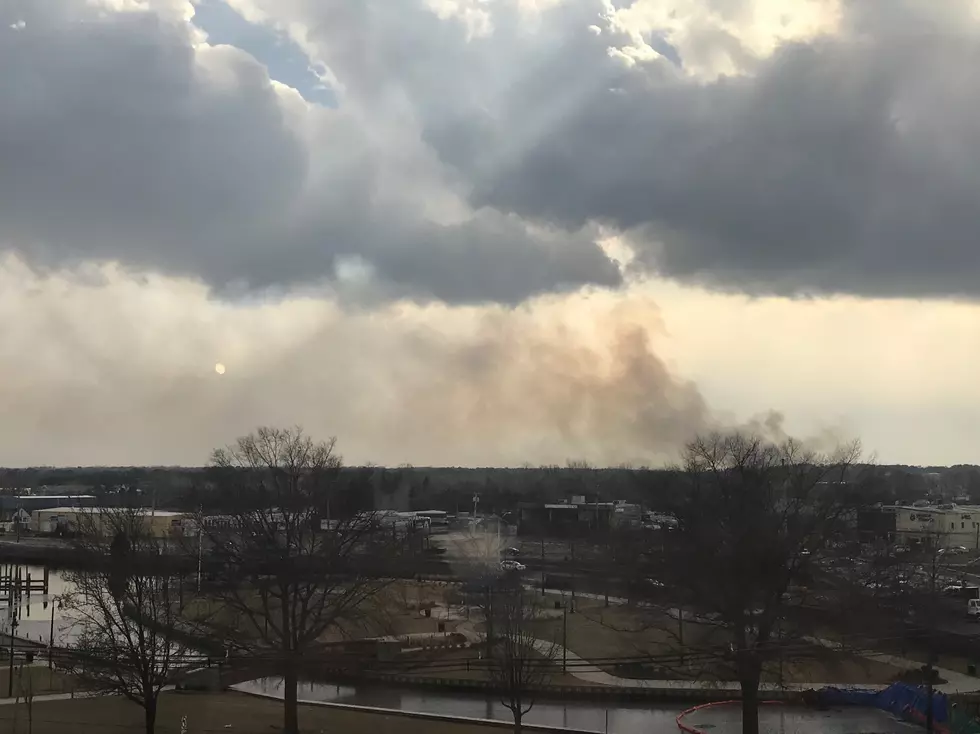 Get An Up Close Look At What's On Fire In Ocean County [Video]
March 7 Controlled Burn (Photo by Justin Louis)
If you saw the smoke billowing above Ocean County today, you probably guessed that the New Jersey Forest Fire Service was hard at work on a controlled burn, but getting an actual look at where the smoke is coming from definitely makes you appreciate what they do.
My colleague Andy Chase from our sister station, 105.7 The Hawk got an up close view of the underbrush fires earlier today:
A number of times a year, the New Jersey Forest Fire Service purposefully sets fires to prevent fires.
So, while it may look alarming when you see a huge cloud of black smoke billowing over our area, it's actually a good thing that cuts down on destructive wildfires in the end.