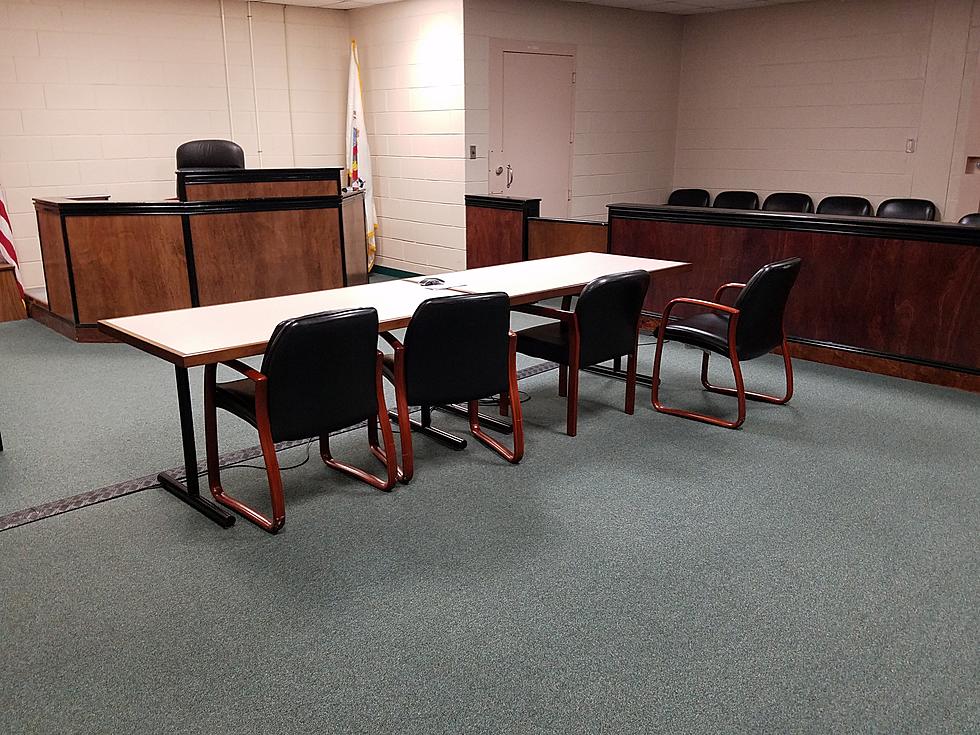 Freehold man pleads guilty to dealing cocaine, guns in Ocean and Monmouth Counties
Court room at the Monmouth County Correctional Institute. (Vin Ebenau, Townsquare Media New Jersey)
A Freehold man is looking at up to 20-years in prison after pleading guilty to dealing cocaine in Monmouth County and conspiring to illegally sell guns in Monmouth and Ocean Counties, according to Acting U.S. Attorney Rachael A. Honig.
Between May and September of 2020, 24-year old Enrique Quijada who also goes by "El Enano 13" and "Kike" was one of five people involved in a gun trafficking conspiracy that ranged from New Jersey down to Florida and back.
Quijada's role was taking the firearms brought back from Florida and then selling them to people who worked under the direction and supervision of the FBI.
There was one instance where Quijada sold a .223 caliber semi-automatic rifle to someone working under FBI supervision.
In addition to his role in the illegal selling of firearms, Quijada sold cocaine in the same fashion -- something he admitted to in court.
The other members of the gun conspiracy -- Waldin Espinosa-Ozoria, Javier Rodriguez-Valpais, and Jacquelyn DeJesus previously plead guilty while charges against Manuel Espinosa-Ozoria are pending.
Attorney Honig said that, "the count of conspiracy to engage in firearms trafficking carries a maximum potential penalty of five years in prison and a $250,000 fine.
The count of possession of a firearm by an alien unlawfully present in the United States carries a maximum penalty of 10 years in prison and a $250,000 fine.
The court of distribution of cocaine carries a maximum penalty of 20 years in prison and $1 million fine."
Quijada's sentencing is scheduled for April 5, 2022.
The government is represented by Assistant U.S. Attorney Ian D. Brater of the U.S. Attorney's Office's Criminal Division in Trenton.
Defense counsel: S. Emile Lisboa IV Esq., Hackensack, New Jersey.
12 Times Being High Cost NJ Residents & Towns
Ten times drunk driving changed New Jersey Lives Forever