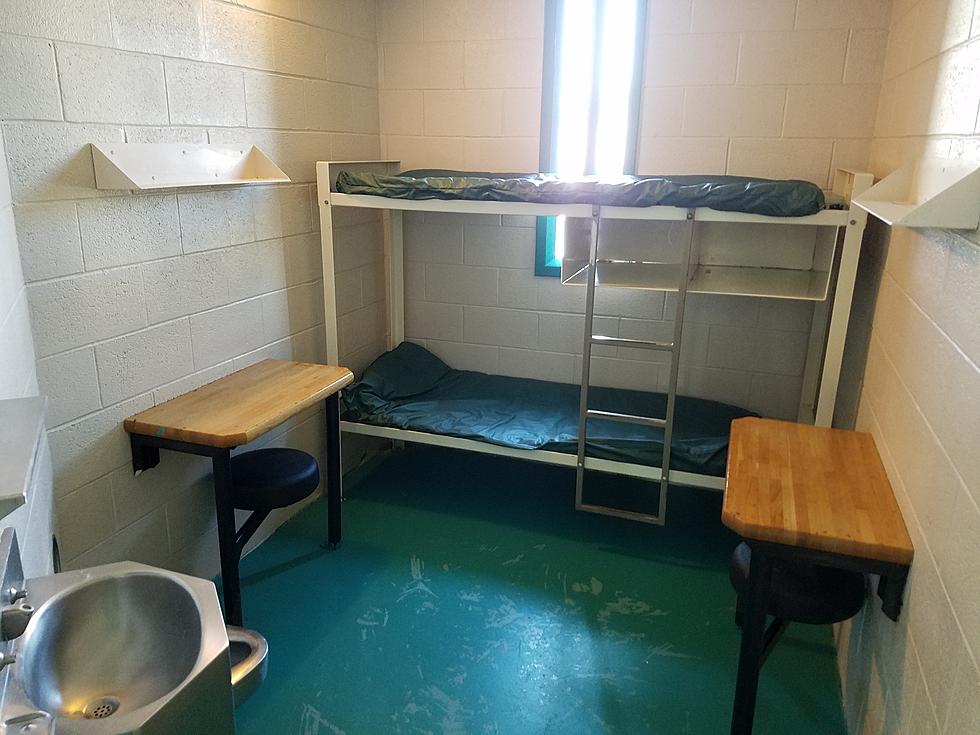 Monmouth County, NJ drug dealer sentenced for role in cocaine and fentanyl trafficking ring
Prison cell at the Monmouth County Correctional Institute. (Vin Ebenau, Townsquare Media New Jersey)
A Manasquan man has been sentenced to more than 15 years in prison after previously pleading guilty to his role in a drug trafficking organization dealing cocaine and fentanyl analogs, according to U.S. Attorney Philip Sellinger.
The now 30-year-old Richard Dobin of Manasquan was engaged in the throngs of a drug trafficking organization based in Monmouth County which was selling cocaine and fentanyl analog pills locally and on the dark web between February and August of 2017, according to Sellinger.
"The fentanyl analog pills contained a powerful synthetic opioid with significant abuse potential. Dobin ordered both cocaine and fentanyl analogs on the Dark Web before reselling the drugs in smaller quantities."
Attorney Sellinger added that Dobin was using a house in Middletown to stash pill press machines to manufacture his own pills, so, when law enforcement searched the place along with a vehicle his organization was using at the time, they found more than nine kilograms of fentanyl pills and nearly five kilograms of cocaine.
Dobin was then arrested and later charged and pleaded guilty in Trenton federal court on one count of conspiracy to distribute and possess with intent to distribute pills containing cyclopropyl fentanyl, an analog of fentanyl intended for human consumption, and one count of conspiracy to distribute and possess with intent to distribute cocaine.
In addition to the 15 years and six months in prison, Dobin was also sentenced to four years of supervised release, according to Sellinger, and he was ordered "the forfeiture of certain cryptocurrency holdings belonging to Dobin, which Dobin had surrendered to law enforcement." 
U.S. Attorney Sellinger said that in this case, the government is represented by Assistant U.S. Attorney Tazneen Shahabuddin of the U.S. Attorney's Office's Asset Recovery and Money Laundering Unit, and the defense counsel is Stacy A. Biancamano Esq., Kenilworth, New Jersey.
Here are New Jersey's Most Wanted Criminals
The 25 Most Dangerous Cities in New Jersey
The 25 Most Dangerous Roads in New Jersey