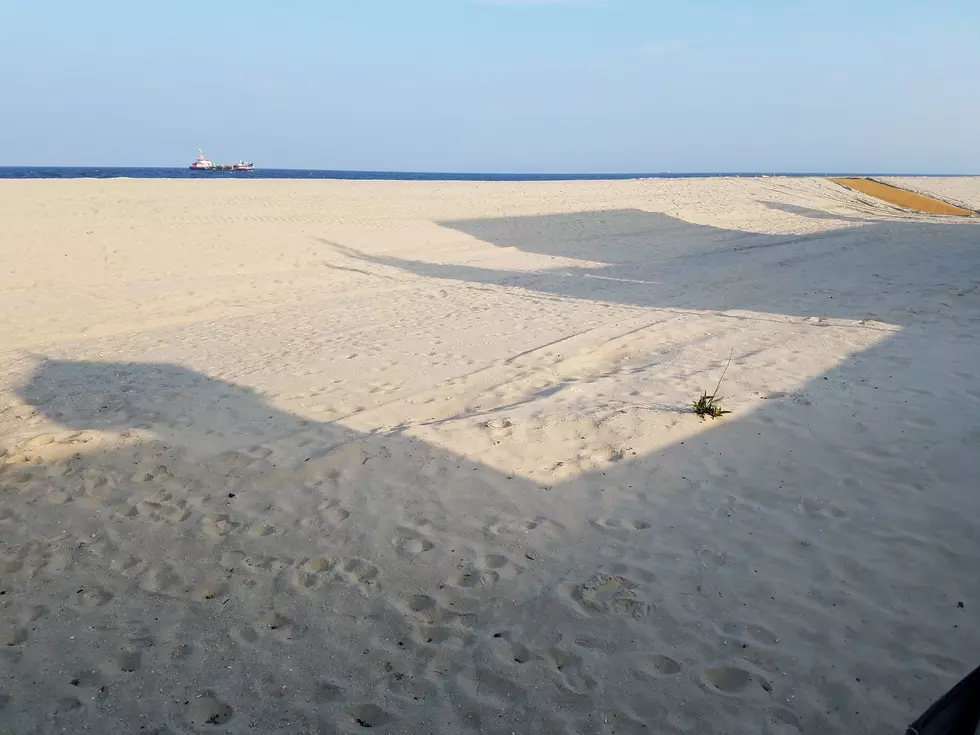 From Manasquan, NJ Inlet to Barnegat, NJ Inlet, federal funding secured for beach replenishment projects
Sand dunes on the beach. (Vin Ebenau, Townsquare Media NJ)
In the almost 10-years now following Superstorm Sandy, municipalities up and down the Jersey Shore have been working to find solutions to issues along the shore line -- mainly with beach replenishment projects to address flooding, flooding on back bays, sand dunes, etc. while also trying to secure the necessary funding to make it all happen.
There's been push after push with state and federal agencies trying to get what they need and in a much quicker timeframe.
U.S. Congressman Chris Smith (R) who represents a large portion of Monmouth and Ocean Counties in Washington D.C., was able to help in securing some relief for the Jersey Shore by working with the Army Corps of Engineers.
In fact, on Wednesday Smith announced that there is $30.2-million that will now go towards funding beach replenishment projects for Jersey Shore towns.
It's part of the bipartisan Infrastructure Investment and Jobs Act­­ so now Shore towns will be able to get done what needs to get done.
"My work on behalf of beach replenishment and the Shore has been non-stop. The mayors are going a great job, they're trying to, obviously, make their beaches and the properties on the shoreline more resilient to storms," Smith tells Townsquare Media News. "Every time we get a storm, there's always some significant damage."
It was Smith working with the Army Corps of Engineers and illustrating what needed to be done that helped in securing the federal funds for beach replenishment.
"We've been pushing on beach replenishment and frankly, the Army Corps -- they are an amazing organization that do it right -- we've had meetings on the Shoreline a couple months ago, a couple months before that, couple months before that -- constantly trying to get more work done," Smith said. "We were running into a funding crisis with beach replenishment for the Manasquan Inlet to the Barnegat Inlet. They (the Army Corps of Engineers) were claiming that there was no money. I asked them, on January 5, by way of letter and correspondents and conversations to look at the infrastructure bill that had just passed that had a whole resiliency component to it, that that would be a great source of funding to do beach replenishment -- a five-year renourishment is what we're asking for."
Smith said that the Army Corps of Engineers called him on Wednesday of this week telling him that the letter and intervention was "perfectly timed" and at that time, they said they were approving the $30.2-million for these specific beach replenishment projects.
"They'll come, we'll set up meetings with the State as well as with the Mayors, the County Commissioners to walk through it all, figure it out, get all the science right and begin the all important beach replenishment to save our beaches," Smith said. "So, it's been approved."
100 Best Jersey Shore Beach Views