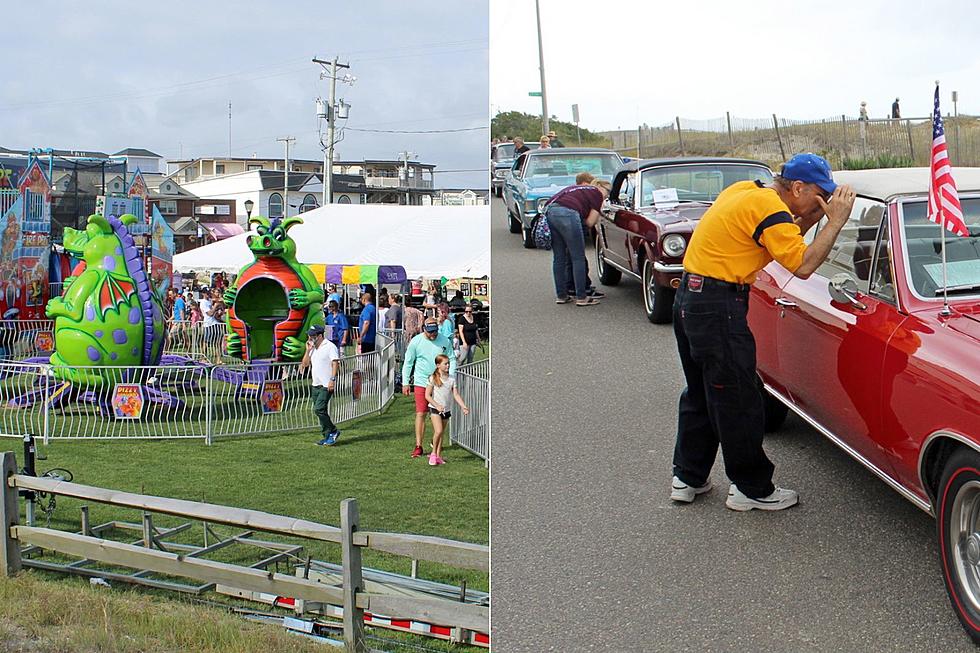 Fall Family Festival back for September weekend in Sea Isle City, NJ
Photos courtesy of Sea Isle City Tourism
Just because the 2023 Summer Season is over at the Jersey Shore doesn't mean there are not still fun activities to enjoy in South Jersey. For over 30 years, the Fall Family Festival has been a staple of the Sea Isle City events calendar and there is a family-fun weekend scheduled for all ages to enjoy.
This year's Fall Family Festival begins on Saturday, September 16th with an extensive Seaside Vendors Market on the Sea Isle City Promenade and a Food Court setup on JFK Boulevard from 9 AM to 4 PM.  Also on JFK Boulevard at Excursion Park from 10 AM to 3 PM will be free amusement rides for families to enjoy along with face painters, live music, and other free attractions.
On Sunday, September 17th will be the 20th Annual Gerard A. Desiderio Antique Auto Show showcase on the Sea Isle City Promenade just north of JFK Boulevard from 9 AM to 1 PM in conjunction with live music on the Promenade from 10 AM to 12 pm.  Then at 1 pm will be the Antique Auto Show's Award Ceremony followed by a parade of the vehicles from the auto show traveling south from 44th Street to 93rd Street along Pleasure Avenue and then a return trip north for the vehicles along Landis Avenue from 93rd Street to back to JFK Boulevard.
You can obtain more information about the 2023 Fall Family Festival or get details about entry for the Vendors Market and Antique Auto Show by visiting the Sea Isle City website here or by calling the Tourism Office at 609-263-8687.
36 Restaurants to visit in Sea Isle City, NJ (Alphabetical Order)