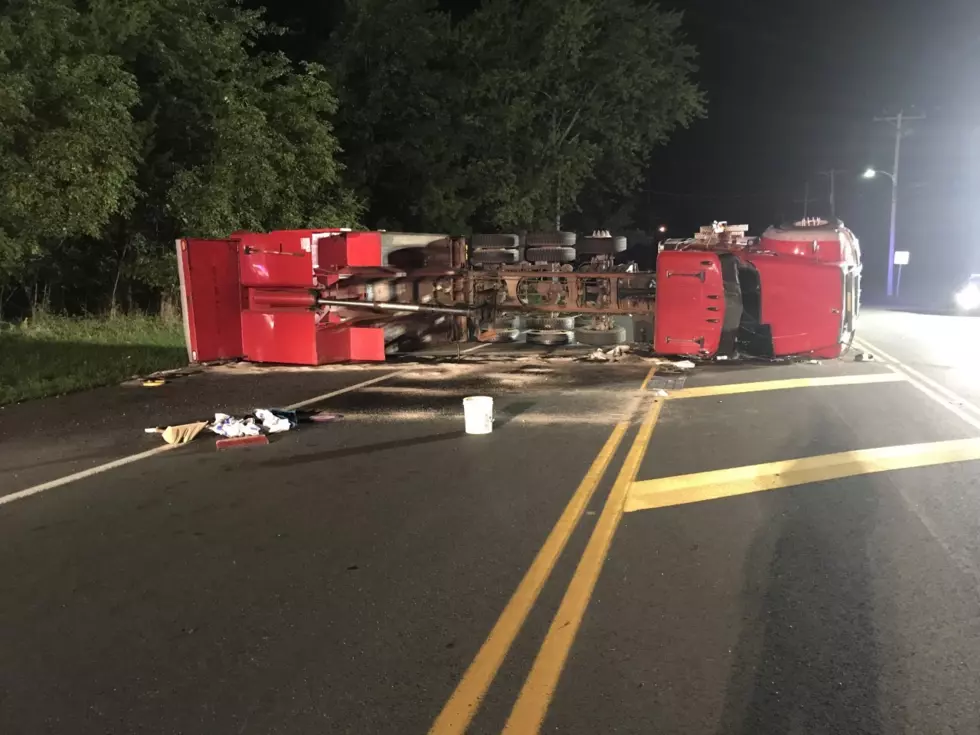 Dump truck overturns in Manchester and takes down telephone wires and snaps utility pole
Dump Truck crash on Route 571. (Manchester Township Police)
Police in Manchester are investigating the circumstances surrounding a dump truck that overturned on Route 571 Friday night and took down telephone wires and snapped a utility pole in half.
Police say 52-year old Derrick Wiley of South Amboy was heading east near the Ridgeway Boulevard intersection around 10:30 pm when the hydraulic arm on the truck's bed turned on causing it to rise up.
When it rose, the truck became lodged between two utility poles, then pulled the wires causing one to snap and the wires fell to the roadway.
Wiley then lost control of the wheel and the truck overturned.
The accident remains under investigation as police look into whether there was a mechanical flaw that caused the bed to rise and fall or something the driver did.
Wiley suffered non-life threatening injuries and was transported to Community Medical Center.
The 2014 Mack dump truck blocked both sides of the road upon turning over causing 571 to be shut down for hours as investigations cleaned up the scene.
No other vehicles were involved in the crash.