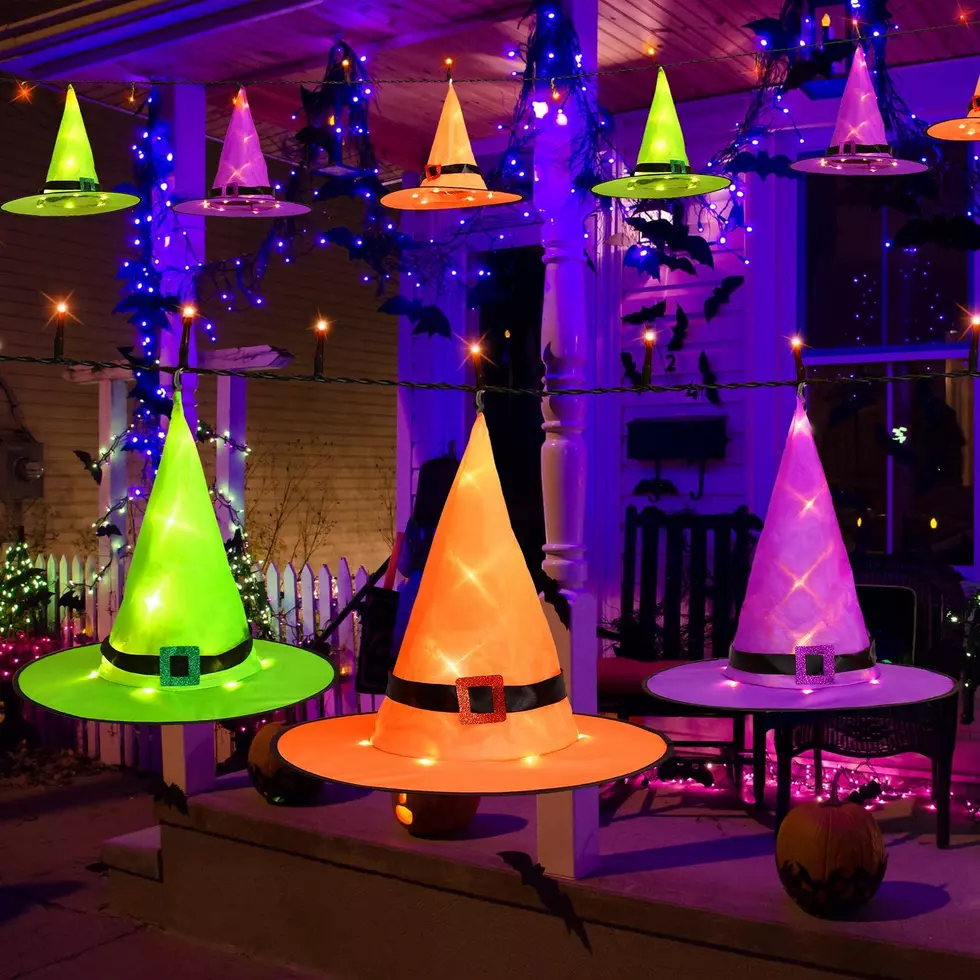 A Not-So-Spooky Halloween Light Show in Toms River
amazon.com
So, this sounds pretty cool and it's a FREE Halloween fun for the whole family.
It's Ferone's Not-So-Scpooky Halloween Light Show. You might be familiar with the family name, Ferone, because of their Christmas light spectacular every year at their home at 184 Yellowbank Road in Toms River. Every year they have Ferone Family Christmas Light Show and it's just gorgeous. This family does an amazing job.
This year it's Ferone's Not-So-Spooky Halloween Light Show. Are you looking for a fun way to get into the Halloween Spirit. We definitely need a little bit of fun and dare I say "normal" for the kids and for us, also. Imagine the cool pumpkins and skeletons all lit up. It's going to be so cool. I'm so excited for this.
"

Money raised during our Halloween light show will go to the Popcorn Park Zoo and the care of their animals." - The Ferone Family
Ferone's Not-So-Spooky Halloween Light Show is only for two weeks starting Friday, October 16th, 2020 running through Saturday October 31st, 2020. It runs every night from 6 ppm - 10 pm. The Not-So-Spooky Halloween Light Show will keep us updated on any other events might occur as they get closer an closer to opening night. Click here for more information and updates.
Enter your number to get our free mobile app
The Ferone's have a venmo account where they take donations, click here to donate. I can only imagine how expensive all the lights and electricity would be.
Ferone's Not-So-Spooky Halloween Light Show
October 16th, 2020 through October 31st, 2020 6 pm - 10pm nightly. It's for two weeks only.
The Nine Best Baseball Players From New Jersey