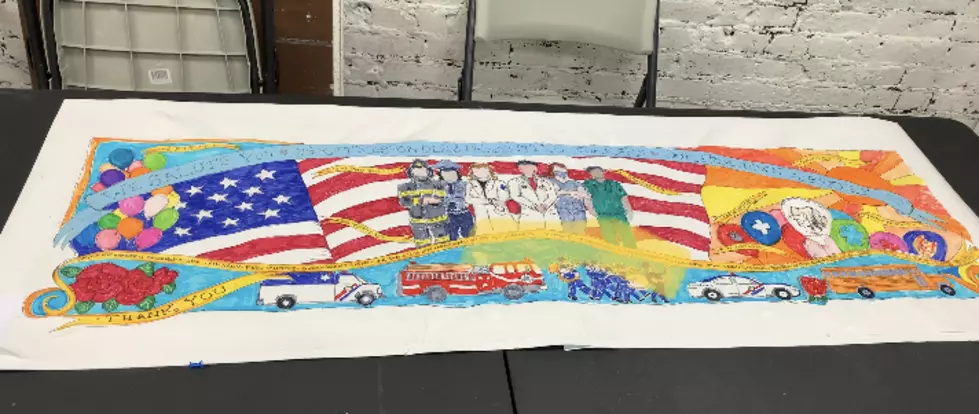 A Fantastic Mural Honoring First Responders in Toms River, New Jersey
Shawn Michaels
This week I had the privilege to swing by the TRAC "Toms River Artist Communty" headquarters in Downtown Main Street. The TRAC studios are located at 53 Main Street in Toms River.
I spoke with Lisa Cifaretto and she gave me a tour of the studios and a look at the huge mural project that the TRAC has undertaken. The project is being done in 5 foot sections so 24 sections to be completed. The mural itself will be approximately 120 feet long. The mural will be located at 27 Irons Street in the free parking area on the retaining wall. Lisa says this will be a "community based project". Anyone in the area may donate money, time and/or talent. From kids to adults everyone can get involved to help in this project honoring our area first responders. THANK YOU
In edition Lisa gave a tour of the TRAC Art Gallery located at 53 Main also. The TRAC gallery features local artists and their art, in many different categories and styles. Local artists are encouraged to inquire about getting their art displayed and the community is encouraged to come to this free gallery and maybe even purchase some local art. Fantastic pieces in many different styles. Next time you are in Downtown Toms River, pop in say hi and check out these fantastic works.
I found it fascinating to see the local talent on display and this is a great part of the "downtown" experience here in Toms River.
In Conclusion: Support the Toms River Artist Community and the arts here in Ocean County and Downtown Toms River and look for the first responders mural to hopefully be completed by Memorial Day Weekend.
12 NJ stores your parents shopped at that are gone now