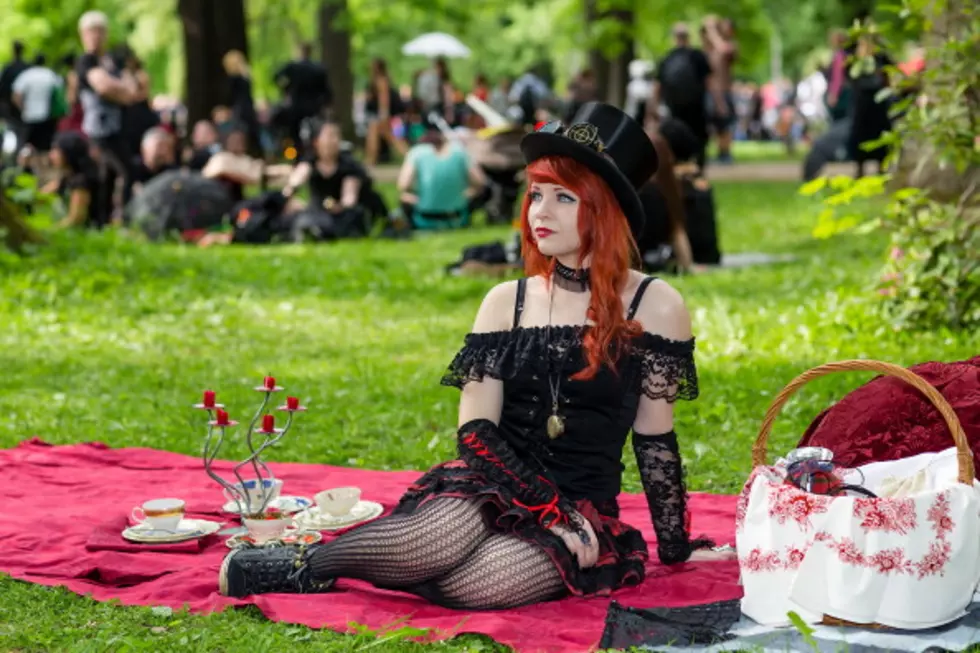 Pandemic Picnics! They Exist At The Jersey Shore
By: Marco Prosch/Getty Images News
The pandemic forced all of us to be creative.  I think Ross said it best on Friends, "Pivot"!
We couldn't go back into the office, so we created a new acronym WFH.  We all signed up for Zoom.  Then some companies chose Microsoft Teams.  Did we forget there was a thing called Skype?  Hmmm?
Listen to Rich DeSisto weekdays from 3 p.m. - 7 p.m. on 105.7 The Hawk and download our free 105.7 The Hawk app.
Anyway, other course changes took place.  Kids needed to learn how to "Work from Home" and not be with their friends.  Birthday parties and visiting the grandparents became a "drive-by" wave and the blow of a kiss from a distance.  Some innovations also happened in the business world too.  Cleaning supplies were invented from essential oils, hand sanitizers were created by distilleries, face masks were sown by ordinary people who knew how to work the sewing machine and yes, other means were used to take the place of the shortage of toilet paper.  Yuck!
A business model I found interesting to rise above the pandemic is that of the offering of a "luxury Picnic".  I did not know this was a "thing", but apparently, there are many Picnic businesses right here in our backyard.
At PardonMyPicnic.com, located in Monmouth County, a 2-hour picnic for 2 will cost you $100.   You provide your food, but they will host "birthdays, anniversaries, proposals, bachelorette parties and date nights.  If needed you can choose ala cart accessories like "fresh flowers, a doughnut wall, cornhole, and a giant Jenga game."
If you want to experience a picnic in Monmouth and Middlesex Counties, OSPicnics.com will even set one up in your own backyard.  They offer a $99 2-hour event for 2 people.
According to Judith Edwards of OS Picnics…
"Some people want to do it at home. If they're close, I'm able to do that. Some people want a recommendation or they have an idea, and we just work from there.  They tell me what they're looking for and the theme, and I customize it for each customer."
The next time you see a group of people enjoying a more elaborate setting in the park, you might not want to give them all the credit.  It could be the work of one of these very creative services.
Here's some inspiration for your next picnic...
Who doesn't like Jersey Corn?
Part of one...
All my friends are here...
Pour me a glass, please...
Your favorite spot on the beach...
The Jersey Shore Has So Much More To Offer: From A to Z