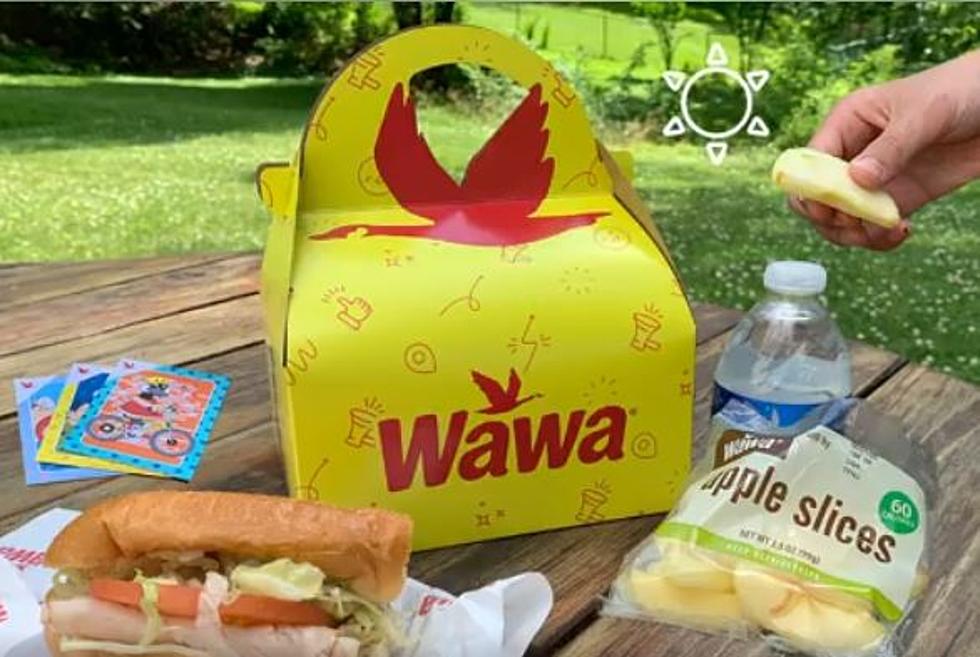 Wawa Now Has Kids Meals, Complete With Games On The Box
Wawa Facebook Screenshot
I grew up in the golden age of kids meals, when you'd get the cardboard box with games right on it and a toy inside.
The classic kids meals have changed a lot since I was a kid all those years ago, but Wawa is bringing back some strong nostalgia with their new kids meals, complete with games and activities right on the brightly colored box and goodies inside like trading cards.
They also created a page on their official website to show parents what they can expect with the new kids meals, including the aforementioned activities and goodies, plus parents can choose from half a dozen meal choices, like subs, mac & cheese, chicken strips, and more.
The convenient kits also include a snack, although it'll put parents under some pressure to choose between fruit or a cookie. Have fun making that choice with a kid watching over your shoulder!
And, of course the meals include a drink, too, with offerings of water, milk, or chocolate milk.
It's a great idea for families on the go, especially during the summer when families tend to take more road trips and can definitely use distractions to keep the kids busy.
Enter your number to get our free mobile app
Here Are The Best Boardwalk Foods To Look Forward To Enjoying