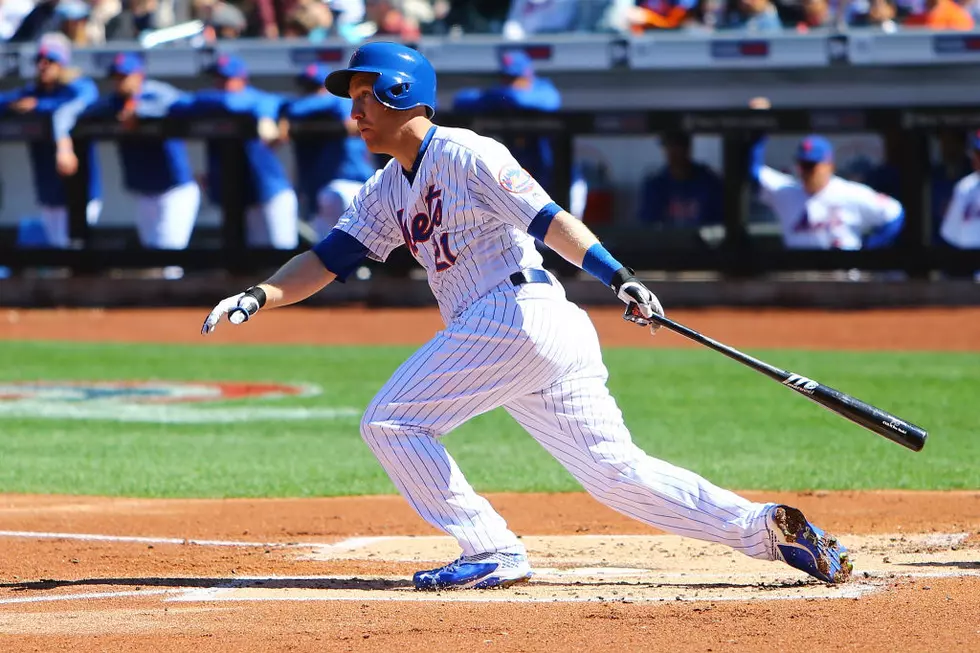 Todd Frazier Sends A Message Home With Special Guest Tim Tebow
Getty Images
As the Major League Baseball season is now underway and Toms River's Todd Frazier now sports the orange and blue of the New York Mets, he took a moment to record a good luck message back home to his alma mater Toms River High School South Indians as they prepared to take the field against cross-town rival Toms River High School North Mariners.
And he had a special guest make an appearance, too!
When the video was posted yesterday, it was Todd Frazier sending some love back home to Toms River with a special appearance by none other than New York Mets farmhand Tim Tebow, who is starting the season at the AA-level Binghamton Rumble Ponies (yes, "Rumble Ponies").
The video has since been removed or set to private, but you can take my word that it was a really cool salute from the MLB All-Star back down the shore to his hometown!
The TR North vs. TR South game was a thriller last night, going into extra innings as our newly crowned Ocean County Mascot Madness champion Toms River North Mariners came out on top to take the game 11-8 in 11 innings. You can get the full box score and game summary from the Shore Sports Network by clicking here!
By the way, Mets fans, it's also worth noting that last night Tim Tebow's very first at-bat for the Rumble Ponies (I still can't type that with a straight face) was a 3-run home run: