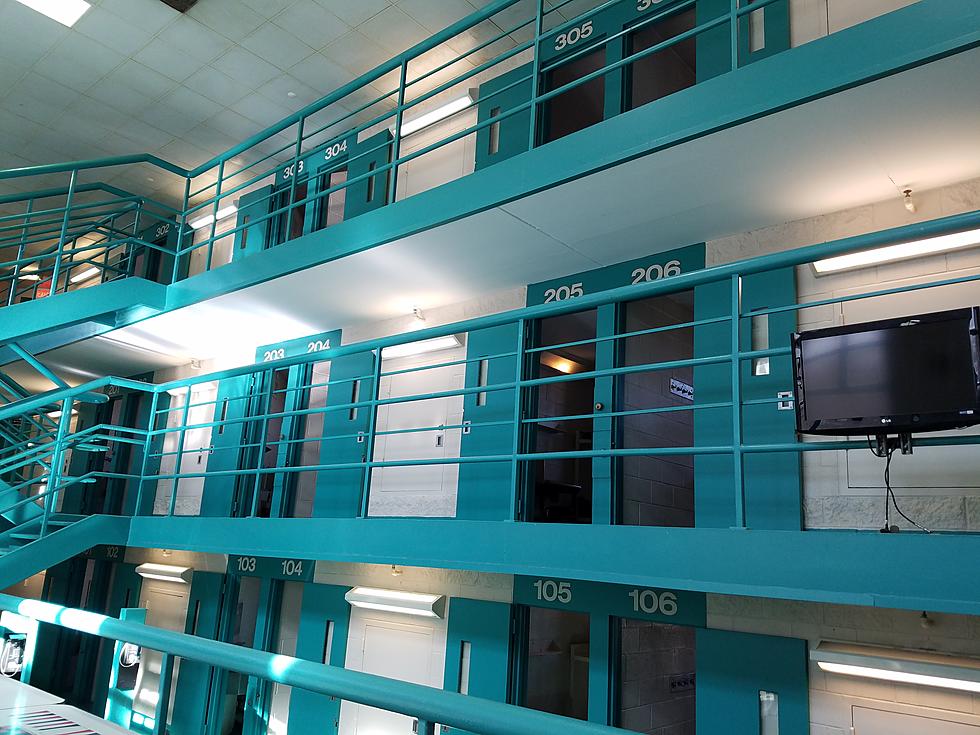 Wanted sex offender from Delaware becomes combative at motor vehicle stop in Holmdel, NJ
Prison cells at the Monmouth County Correctional Institute. (Vin Ebenau, Townsquare Media New Jersey)
He was a wanted man that police in Holmdel Township found drunk and lying several times before he became physical, but now, that man is in jail.
Holmdel Police said that an officer was conducting a motor vehicle stop near Palmer road and Middle Road Wednesday night around 11:47 pm when the passenger, who was showing signs of being intoxicated, was also in possession of open containers of alcohol.
That man then allegedly became confrontational and uncooperative with police by providing false information several times about who he actually was in terms of his real identity.
That's when 25-year old Saheed Bahlouli of Bridgeton, New Jersey was told he was being placed under arrest for hindering apprehension and providing false information.
But he then "physically resisted officers and refused to be handcuffed."
The visual of an officer pulling out his taser from its holster was enough for Bahlouli to comply with police, but even after the arrest and when he was brought to headquarters for processing, he doubled down on providing false information.
It was only after police fingerprinted him, that his identity became known, as Saheed Bahlouli, who also at that time, turned out, was a wanted fugitive by Delaware State Police for failure to register or comply as a sex offender, and was wanted by the Delaware Supreme Court-Wilmington, for failure to appear in court.
For his actions in Holmdel and Delaware, Bahlouli was charged with being a fugitive from justice, resisting arrest, hindering apprehension/providing false information to police and tampering with government records (signing fraudulent name on fingerprint cards), and was transported to Monmouth County Correctional Institution, where he awaits extradition to Delaware.
Here are New Jersey's Most Wanted Criminals