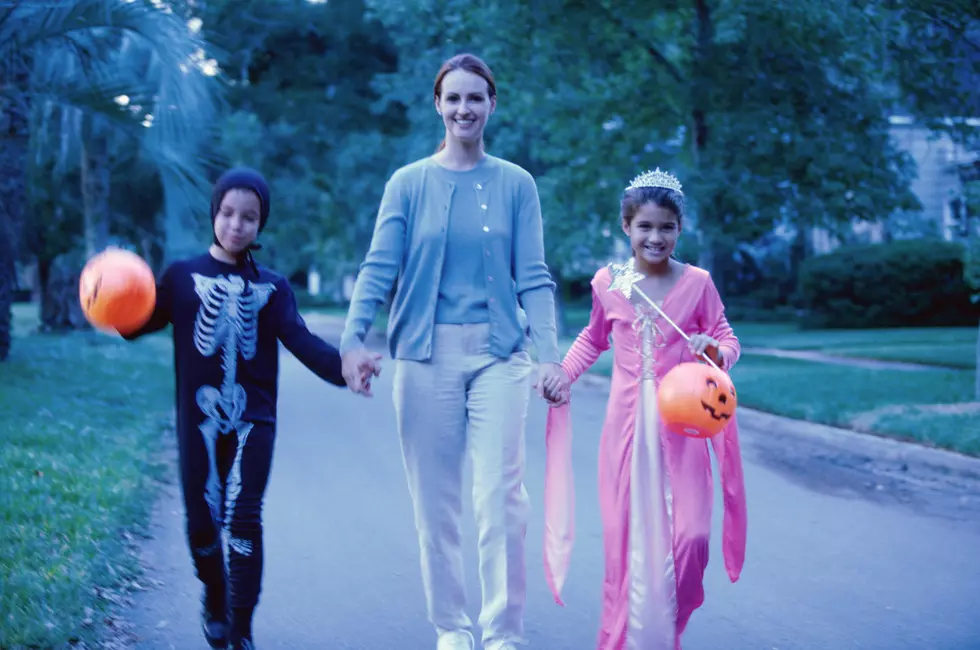 Tips for Healthy Trick or Treat from Ocean County Doctors
Purestock
RWJ Barnabas Health put together some tips to help families enjoy safe trick-or-treating this year.
These are experts from RWJ Barnabas health Southern Region hospitals that will help families enjoy a safe trick or treat during the pandemic.
The costumes are ready and the candy is ready for Saturday October 31st, 2020.
According to Nicole Maguire, DO, the Program Director of Community Medical Center's new Emergency Medicine Residency Program and Victor Almeida, DO, Regional Chair of Emergency Medicine at Monmouth Medical Center and Monmouth Medical Center Southern Campus: "As a mother of small children, I understand the struggles many parents are feeling this Halloween," says Dr. Maguire. "We want our children to enjoy the holiday, but we also have to navigate all of the concerns that the coronavirus pandemic has caused."
"Childhood injury or accidents are the No. 1 killer of children age 14 and under, and through our Safe Kids' Monmouth/Ocean chapter, we partner with our local police and recreation departments and school systems to regularly sponsor activities to educate parents, caregivers and children about safety and how simple behavior modifications, at Halloween and throughout the year, can prevent needless tragedies," Dr. Almeida says.
These doctors also want to remind us that costume masks are not facemasks. Effective facemasks prevent the spread of airborne droplets, cover your mouth and nose without gaps, and are made of two or more layers of breathable fabric. Costume masks do not provide the same protection. And, please if you're sick the doctors remind you to stay home. Bring hand sanitizer with you and use it frequently. When you come home after trick-or-treat, wash your hands for 20 seconds, they say.
Here are some more tips for your night of tricks:
*Social distance from others. 
*Like any other year accept treats that are in wrappers, only. 
*Be patient, if other trick-or-treaters are on a porch or around the candy bowl, give them their space.
*Try to stay away from crowds.
Have a fun and safe Halloween.
Enter your number to get our free mobile app
Honoring Our Healthcare Workers