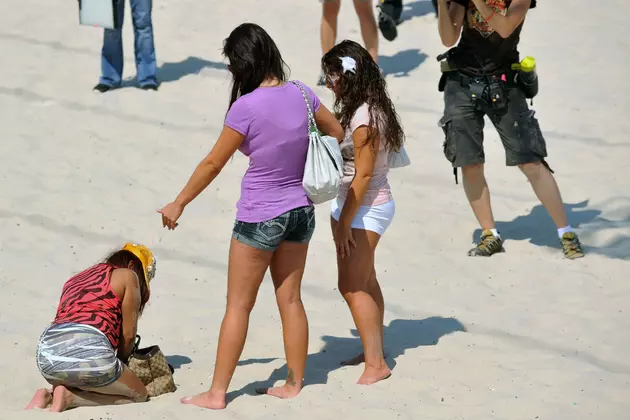 This Is Why The Jersey Shore Cast Were Filming Here
Bobby Bank, Getty Images
Ocean County was buzzing two weeks ago when Snooki and her pals from MTV's infamous "Jersey Shore" were spotted up and down the shore, from Asbury Park to Barnegat.
First of all, we can put one rumor to rest - it is indeed true that MTV has nothing to do with the filming.
But it is in fact true that they were shooting a reunion.
Snooki, The Situation (which, it's worth noting, still makes me cringe every time I refer to a grown man in a way that would be more appropriate for a 13 year old kid at summer camp), and crew were here to shoot a new series that will air on E! called "Reunion Road Trip".
The Hollywood Reporter says that the "Jersey Shore" cast is only the first crew to get back together to reminisce about the good old days, and that, "producers [are] exploring both unscripted and scripted series casts as possibilities for future episodes".
So it looks like the gang was here to indeed shoot a reunion of sorts, just not an official MTV one.
Up Next - Let's share an impression of Ocean County that we can be proud of!