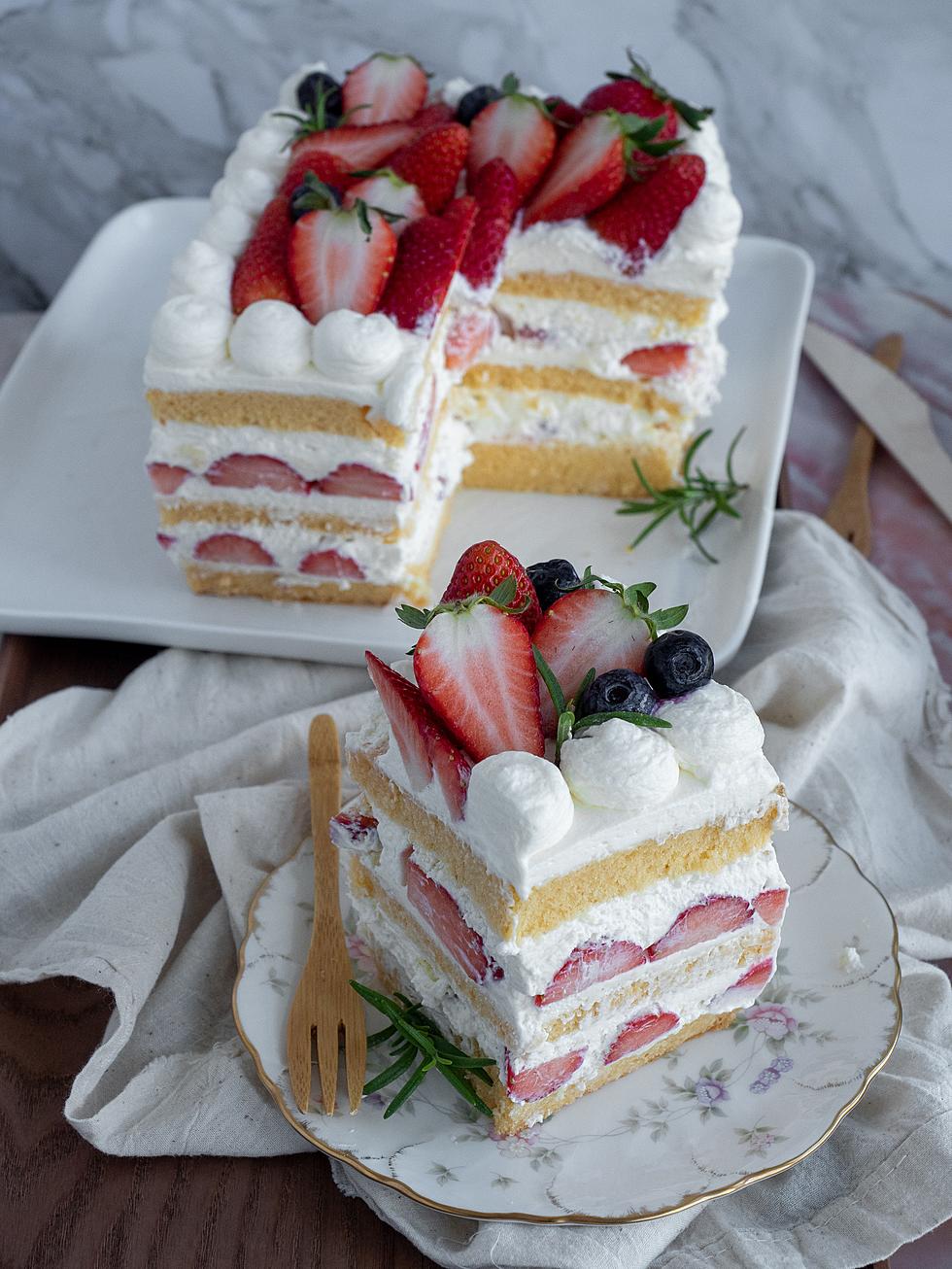 This Is The Place For The Best Cake in New Jersey Among The Best in America
Unsplash.com Vicky Ng
I'm picturing a nice piece of Strawberry Shortcake and a cup of coffee. Maybe you would prefer a nice slice of chocolate cake, whichever you like I think we can all agree a nice way to finish a perfect meal is to top it off with a nice slice of cake. So this article is perfect for those who enjoy a truly good dessert.
Another one of my favorite cakes is Tres Leches and if you have never had Tres Leches cake you are missing out on a truly delicious dessert. Tres Leches cake is vanilla cake, Bavarian cream, dulce de leche, and peach.  This is one of my favs and I think you will like it too, assuming you have not tried it already.
In a recent article from Lovefood, they came up with the best places for "cake" in America and we focus our article on New Jersey's best location. "Whatever the occasion – wedding, birthday, graduation, or baby shower – you're going to need a good cake. These shops make exceptional creations, from candy-inspired cakes and tropical fruit wonders to incredible, multi-tiered Champagne-spiked constructions."
According to Lovefood, "Argentine bakery and café Dulce De Leche Bakery has three New Jersey stores: one in West New York, one in Jersey City and one in Englewood. In the display case you can find whole cakes such as the Strawberry Shortcake (vanilla cake, fresh whipped cream, and strawberries) and much-loved Tres Leches."
Have you visited Dulce De Leche Bakery in Jersey City? If you have visited this bakery, give us your review. We have many great bakeries in New Jersey, what bakery would you nominate as best? Feel free to post your comments below.
LOOK: 20 American foods that raise eyebrows outside of the US
Stac



ker
compiled a list of 20 unusual and uniquely American foods that might raise eyebrows outside the U.S.
The 100 Best Places to Live on the East Coast