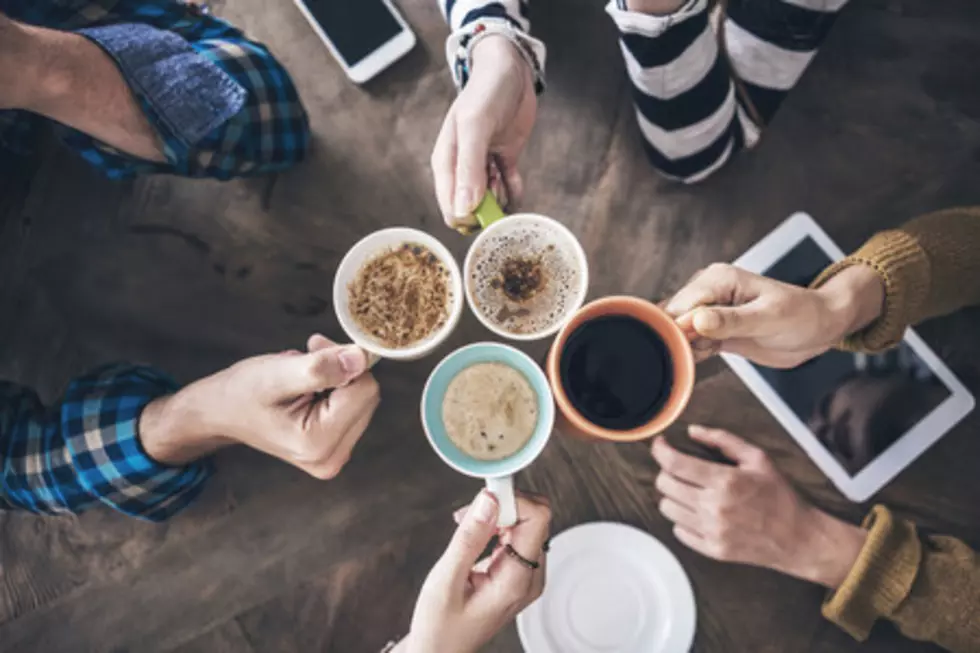 This Coffee Shop in New Jersey Has Coffee Flights That Will Warm You Up
seb_ra, Getty Images
Coffee Flights, yes just like beer and wine flights, coffee flights.
Coffee lovers this has to be so cool for you. This coffee shop is rather close to Ocean County. It's called Hens and Honey and is located in Swedesboro.
This shop is so popular and from what I'm reading, especially on weekends there is a line for this coffee. Hens and Honey also have soaps and other specialties.
We've all had the taste of flights with our favorite beer or wine, but can you even imagine with coffee?
I know so many friends who love their coffee and they would be in heaven. Coffee lovers, can you even imagine the spread of coffee flights that you can choose from? What an amazing idea.
When heading to Hens and Honey remember it's first come first serve with the coffee flights, especially on weekends because they get busy. On weekdays might be better to head to this shop and try them out. Coffee flights are served 5 days a week from 10 am - 3 pm.
From the owner of Hens and Honey, I love this:
My name is Valerie, and in 2016 I started my crazy dream, Hens & Honey Shoppe. I make every single candle in my shoppe using soybean oil from our family farm, which we farm over 1400 acres in Mannington, New Jersey. Our farm also has over 80 beautiful pecan trees. I extract the oil from the nuts and use it in a lot of my body and bath products in the shoppe.

I'm very proud that we're full time farmer's (some days I hate farming, lol) and with that being said, I'm committed to providing my customers with the best quality products around. I appreciate each and every one of you who walks through my shoppe door or visits my social media pages. Whether you're making a purchase or just checking me out, I recognize that you took the time out of your day to visit me, and I thank you.

Please follow my Facebook and Instagram accounts where I post daily or swing by and visit my shoppe in beautiful downtown Swedesboro, New Jersey.

Small businesses are the heartbeat of your neighborhood, the spine of your local economy, and the spirit of your town.
Let me know if you've been here. It's called Hens and Honey Shoppe located at 95 Woodstown Road in Swedesboro. Every review I read about this place is amazing.
LOOK: 40 Discontinued & Special Edition Kellogg's Cereals
LOOK: Things from the year you were born that don't exist anymore
The iconic (and at times silly) toys, technologies, and electronics have been usurped since their grand entrance, either by advances in technology or breakthroughs in common sense.
See how many things on this list
trigger childhood memories—and which ones were here and gone so fast you missed them entirely.