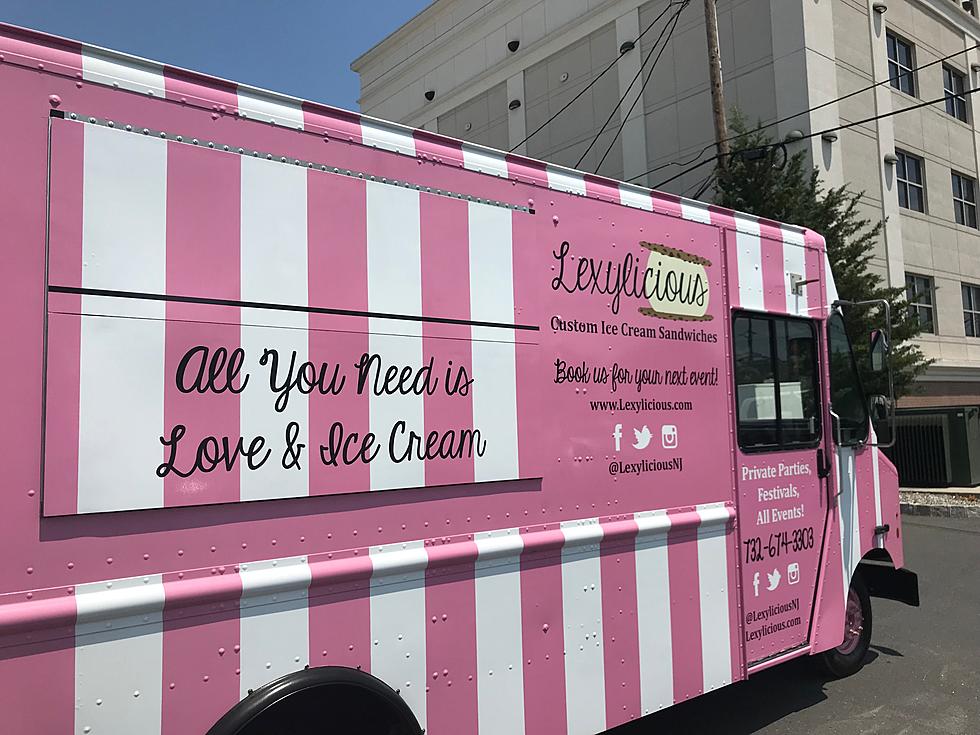 The Lexylicious Ice Cream Truck Brought Some Tasty Treats To WOBM
Photo by Justin Louis
Since then, summer has arrived and the Lexylicious ice cream sandwich shop in Point Pleasant Beach has opened their doors to a hungry public.
Earlier today, Lexy herself brought one of the trucks that started it all to the WOBM offices in downtown Toms River and served up some of their signature, all homemade treats.
Ice cream sandwiches for lunch? Why not!
My thanks to Lexy and Pat for taking the time to stop by and feed us!
You can try some of the dozens of combinations of Lexylicious ice cream sandwiches for yourself right on Bay Avenue in Point Pleasant Beach!