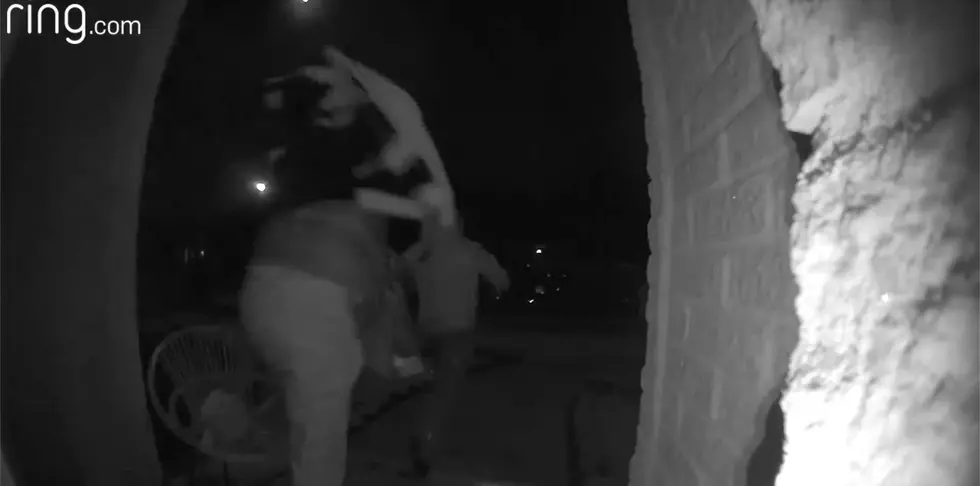 Three brazen criminals target two Toms River homes as New Jersey motor vehicle thefts spike
(Photo/Video Courtesy: Toms River Township Police Department)
Toms River Police are investigating a pair of motor vehicle thefts from the same section of town in the early, early hours of Thursday morning.
Three men targeted Brentwood Avenue in the Tallymawr estate section of town as seen on Ring camera footage provided by the homeowner to Toms River Police who have made the videos public.
It was around 5:04 am that the homeowner called police about the motor vehicle theft upon noticing that their 2017 Range Rover Sport was gone and upon a subsequent search of Ring camera doorbell footage, three men are spotted wearing masks and gloves and one by one heading into the home to steal his keys around 2:45 am through an unlocked front door.
The men took the keys and bolted from the home to take the vehicle.
It was just prior to this motor vehicle burglary that one took place over on Benjamin Street, Tallymawr around 2:30 am.
Police were called over around 8:30 am about an unlocked 2022 Audi RS7 that had been stolen.
In this case, police said that no signs of entry were seen being made to enter the home and nothing else but the car was damaged or stolen.
Anyone with information on either of these motor vehicle thefts should call the Toms River Police Department at  732-349-0150.
Toms River Police are also asking everyone to lock up their cars and homes.
"We are reminding the public to check your home and vehicle doors regularly. If you are a victim, please immediately notify authorities and do not attempt to engage the suspects."
Here are New Jersey's Most Wanted Criminals
The 25 Most Dangerous Cities in New Jersey
The 25 Most Dangerous Roads in New Jersey