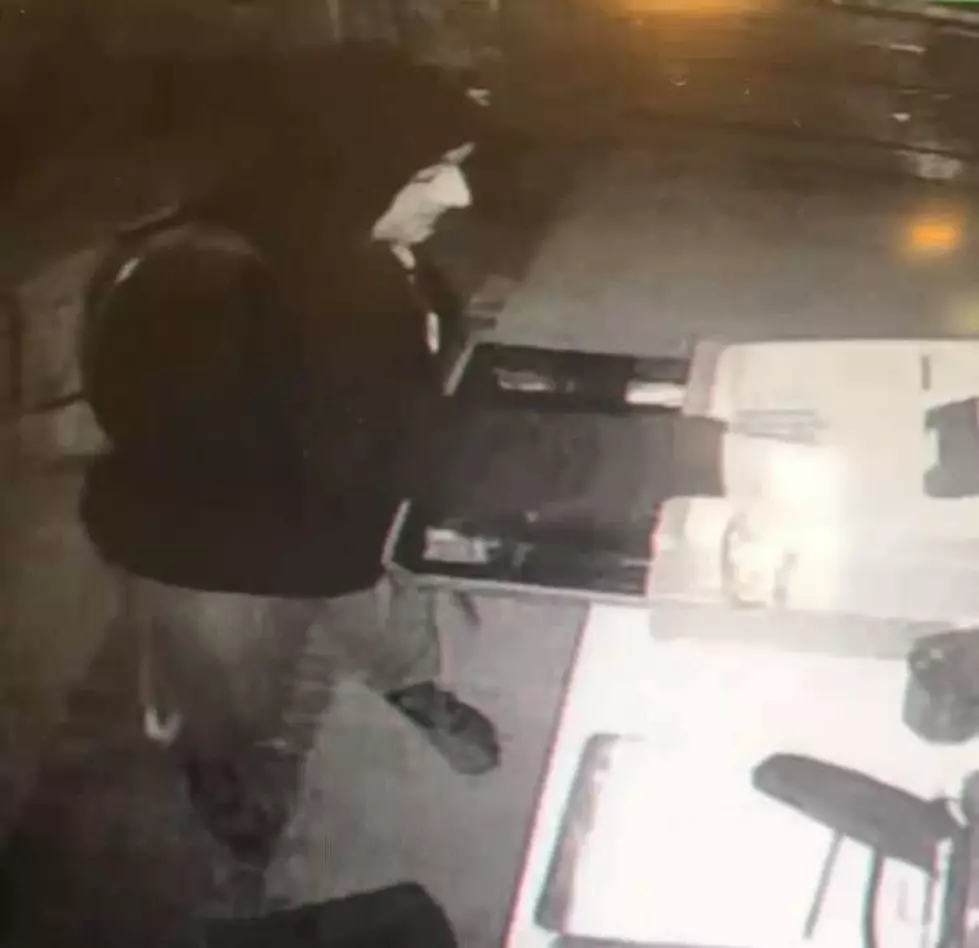 Stafford Police looking for star of theft video in Manahawkin
Burglary suspect in Stafford and Manahawkin. (Stafford Township Police Department)
Stafford Police need you to take a minute for a quick movie starring an unknown man who raided Jersey Mike's, Asian Gourmet, Andy's Pizzeria and an abandoned store on South Main Street in Manahawkin Sunday around 11:50 pm.
Investigators say an unknown white male wearing a dark colored hooded sweatshirt, baggy gray colored sweatpants, gray sneakers with dark trim and light colored soles, and a distinct gray backpack with black trim, burglarized the Mama Maria's Pizzeria, located at 1116 Route 9.
A short time later, the same man took a walk and burglarized the shopping plaza located at 25 South Main Street in Manahawkin, forcing entry into Jersey Mikes, Asian Gourmet, Andy's Pizzeria and an abandoned store front.
He approached the rear of the businesses on a dark colored mountain bike with reflectors on the wheels, before forcing entry to each rear door and removing an undisclosed amount of cash from each of the cash registers.
This suspect is also believed to be the same suspect who committed multiple commercial burglaries in the Little Egg Harbor area on October 8, 2019.
Anyone with information regarding this case is asked to contact Detective Drew Smith of the Stafford Township Police Department at Dsmith@staffordpolice.org or (609)597-1189 extension 8435.