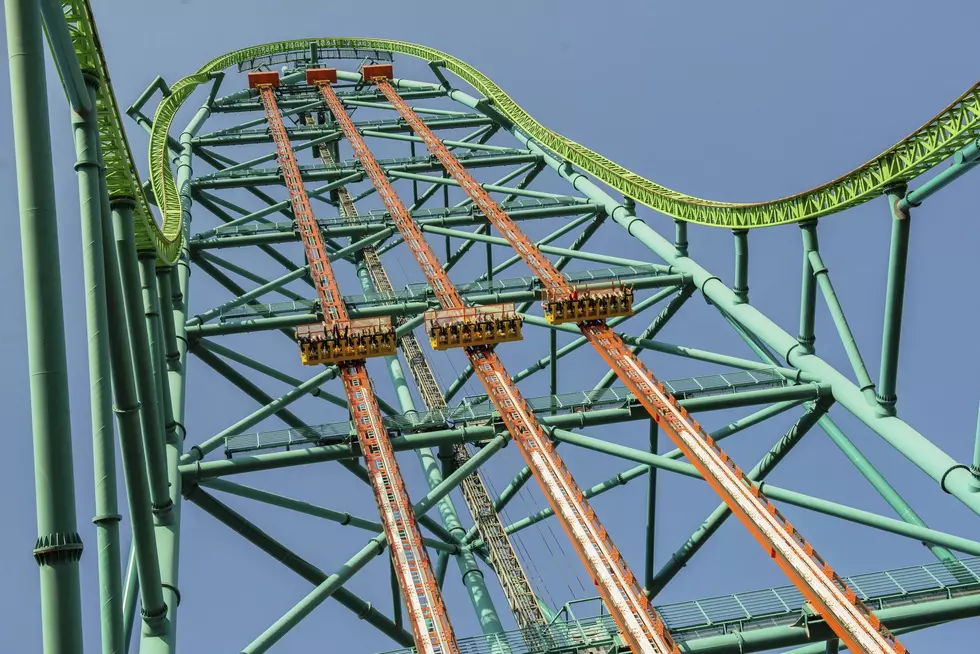 Six Things To Know Before You Visit Six Flags Great Adventure
Six Flags Great Adventure
With 4th of July weekend here and theme parks being allowed to reopen, Six Flags Great Adventure is officially back in business, but as with everything in the world today, it'll be a little different.
From a new reservation system to health and safety guidelines, there a number of things that you'll have to keep in mind before visiting.
Here are half a dozen things that you'll need to know before heading out to the park for summer 2020.
You'll need to make a reservation online first
Six Flags Great Adventure will be controlling attendance to comply with social distancing this year by requiring guests to make a reservation, so there won't be any onsite ticket sales.
The Great Adventure reservation system is on their website which you can get to by clicking here.
You'll need a separate reservation for the safari
It was big news when the legendary Great Adventure Wild Safari opened for guests to drive through in their own vehicles back at the end of May. While the popular DIY attraction is back, you'll need two reservations if you plan to hit the park and the safari on your visit.
As mentioned above, Great Adventure will be limiting the crowd sizes, but crowded or not, masks will be required for all visitors and employees while inside the park. There are "mask break zones" set aside for you to take the covering off for a few minutes.
If you've been sick in the last two weeks, you'll have to wait to visit
Six Flags Great Adventure has implemented a robust health policy that includes asking guests to wait to visit if they've been sick in the last 14 days, if they've tested positive for COVID-19 in that time frame, or if they've been notified that they've come in contact with someone who's tested positive in the last two weeks. You can read the full health policy by clicking here.
All guests will have their temperatures checked
Before entering the park, all guests will have their temperatures non-invasively checked. If your temperature is above 100.4, you'll be asked to consult with one of their onsite health technicians.
There are social distancing rules across the park
Great Adventure has marked both ride waiting areas and rides themselves for guest separation. You'll see empty seats on rides that are left empty on purpose to keep guests separated.
You can get much more information about Six Flags Great Adventure's reservations, guidelines, and 2020 operating dates and hours by clicking here.
Enter your number to get our free mobile app
Animals From The Wild Safari Drive-Thru at Six Flags Great Adventure