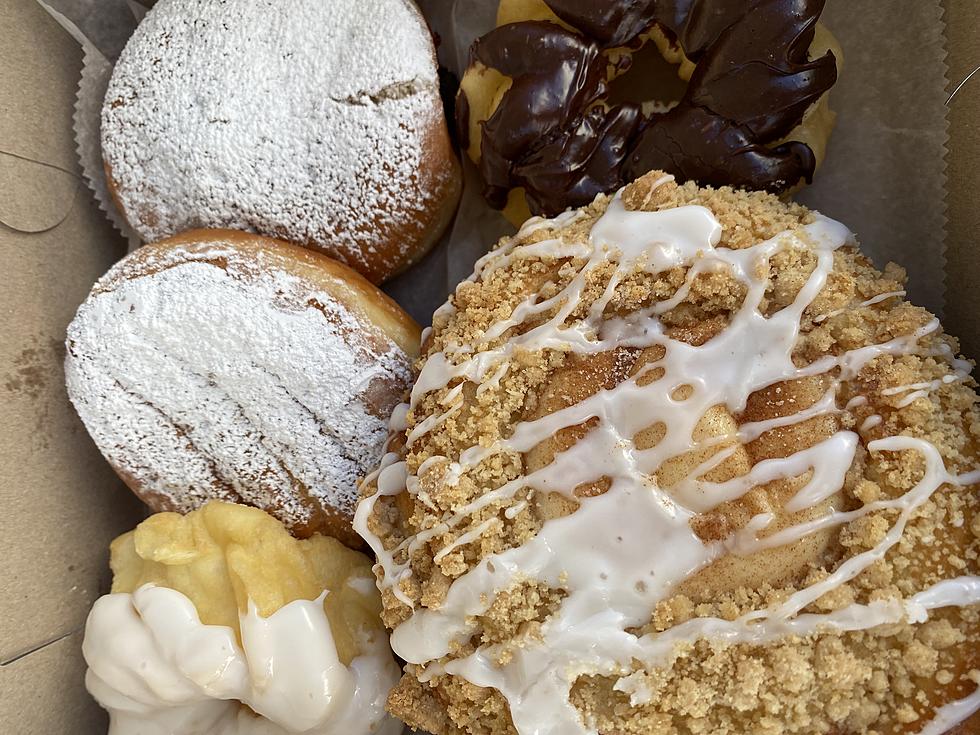 Need Milk? You Will Fall In Love With These Breakfast Pastries From Sea Girt, New Jersey
Simona's Bakery - Jimmy G Picture
I kick off my summer weekends smiling at the New Jersey Natural Gas Asbury Park Boardwalk Studio. Friday morning broadcasts are awesome because I often see a beautiful sunrise, I get to laugh with Lou & Shannon, and our great friend Tom Hayes from New Jersey Natural Gas graces us with his presence. Tom is a great friend and a wonderful representative for NJ Natural Gas. However, it's because of him I will be 700lbs by the end of the summer! He often spoils the 94.3 The Point team with all kinds of food... but I'm not complaining! This morning he delivered breakfast pastries and I couldn't help but write an article about these mouthwatering treats.
Listen to Jimmy G nights on 94.3 The Point and download our free 94.3 The Point app.
A special shoutout and THANK YOU to Simona's Bakery in Sea Girt. I was able to enjoy a cheese crumb danish AND a vanilla French cruller. Both breakfast pastries jumped with flavor and you can tell they were made minutes before Tom picked up the order. VERY FRESH! They also make cookies, cupcakes, cakes, macarons, tubcakes, brownies, cheesecakes, pies, muffins, crumb cakes, bread...marshmallow bombs...the list goes on!
Simona's Bakery is family owned and everything is made on site. They are located at 2201 Highway 35 in Sea Girt. Many in the southern Monmouth County area will say that this is the best bakery at the Jersey Shore! Give them a call at 732-223-8373, put in an order this weekend! Below is just a quick example of all the great treats Simona's Bakery has to offer:
Simona's Bakery - 2201 Highway 35 in Sea Girt
The Tastiest Jersey Shore Food Trucks You Should Try This Summer
The Absolute Best Ever Concerts That Have Taken Place At Convention Hall