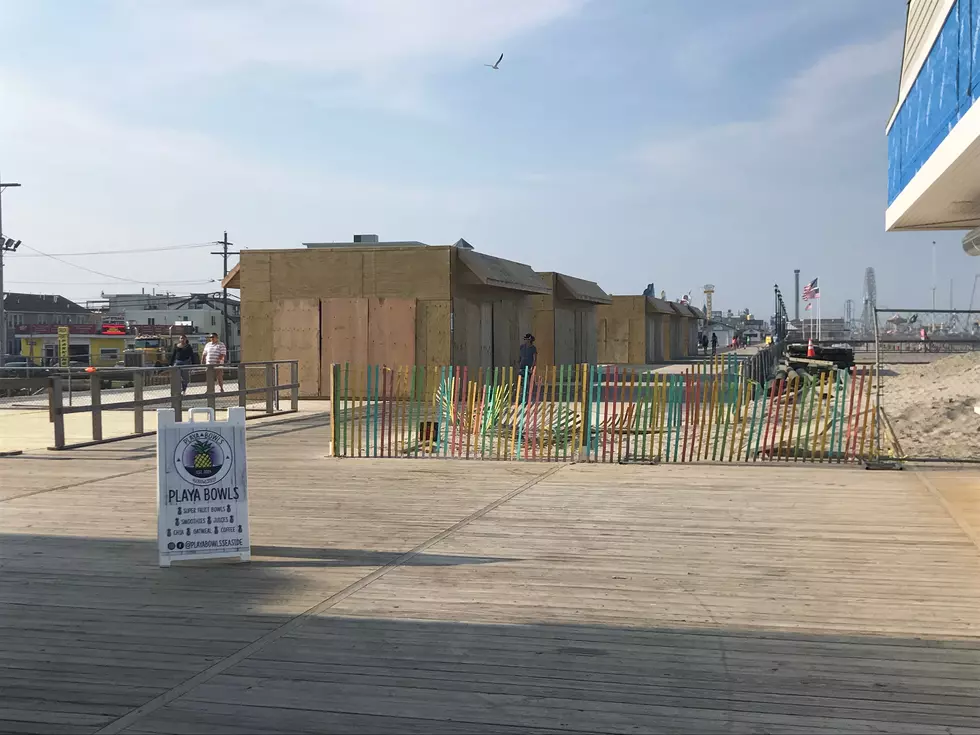 Seaside Boardwalk Construction Is Booming
Photo by Justin Louis
It's hard to believe that it's been over 4 years since the Seaside boardwalk fire consumed the whole Seaside Park boardwalk aside from Sawmill, and turned a good portion of the southern end of Seaside Heights' beachfront to ashes as well.
But as much as the boardwalk has recovered, there's still a lot of work to do.
Between the half dozen new buildings in the middle of the boardwalk, there's also a pier that's been built over the beach. According to reports, it could all be part of a new, large bar/club/pool complex.
It's been a long road to recovery and rebuilding, but we're getting there!
Of course, being out here at our Seaside Park studio every Friday, I'll keep you updated throughout the summer on the progress!