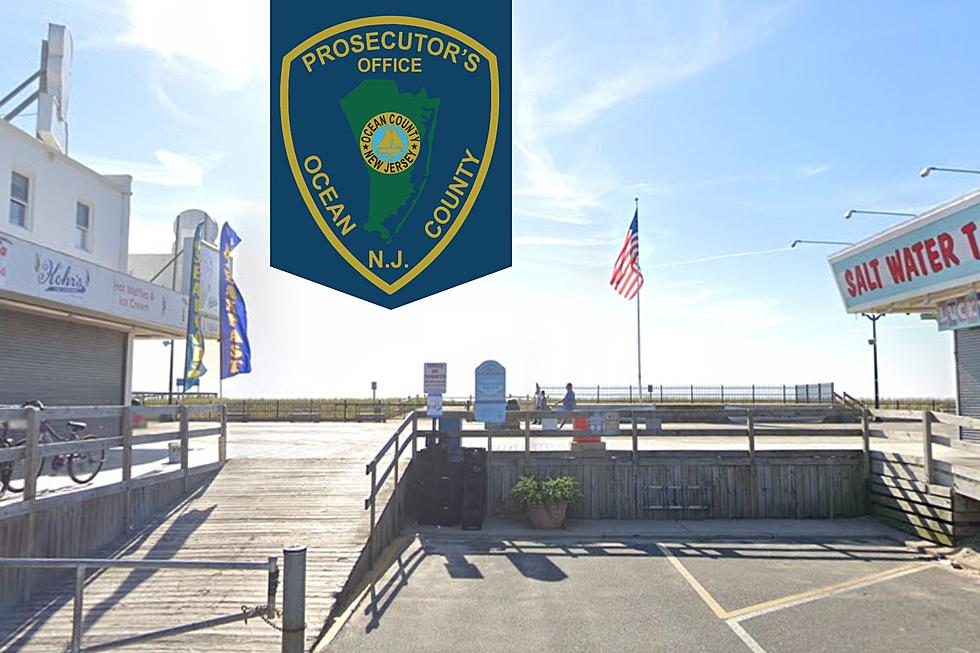 NJ boardwalk bomb and shooting threats for 9/11 were swatting calls
Seaside Heights Boardwalk (Google Maps, OCPO)
🔴 Threats called Sept. 11 at Seaside Heights Boardwalk
🔴 Bombs, gunmen were part of phone threats
🔴 Calls deemed swatting, after police check
SEASIDE HEIGHTS — Law enforcement combed the Seaside Heights boardwalk on Monday morning after receiving four phone calls making threats of bombs and armed individuals planted along the popular landmark.
Following the calls around 8:50 a.m. on the 22nd observance of the 9/11 terror attacks, the boardwalk was temporarily evacuated, according to Ocean County Prosecutor Bradley Billhimer.
Response to the threats involved the following officers and departments:
🔹 Ocean County Prosecutor's Office High Tech Crime Unit
🔹 Ocean County Prosecutor's Office Major Crime Unit-Arson Squad
🔹 Ocean County Prosecutor's Office Homeland Security Squad
🔹 Ocean County Sheriff's Office
🔹 Ocean County Sheriff's K-9 Unit
🔹 Monmouth County Sheriff's Office K-9 Unit
🔹 Seaside Heights Police Department
Police ultimately determined that the threats were not legitimate and were instead swatting incidents, Billhimer said.
Around 10:30 a.m., the boardwalk was reopened.
"Based on what we know now, these threats are swatting incidents. We will continue to investigate this incident with our local, State and Federal law enforcement partners," Billhimer continued.
🔹 Pipe bomb blast in Seaside ahead of military race
The greater Seaside community has dealt with an actual bomb exploding this time of year, just several years ago.
In September 2016, a pipe bomb exploded in neighboring Seaside Park, along the route of a charity race to benefit Marines.
The blast in a trash can at the intersection of D Street and Ocean Avenue happened as the race start had been delayed.
No one was hurt and the event was canceled and then returned the following year.
Roughly 11 hours later in Manhattan — a pipe bomb blast in Manhattan injured over 30 people and caused extensive property damage.
An Elizabeth man was later arrested for the NJ and NY bombs and then convicted on federal terrorism charges — for which he was sentenced to life in prison.
Never Forget: Notable 9/11 memorials in NJ
There are a number of memorials in New Jersey dedicated to remembering the lives of residents lost in the Sept. 11, 2001, terrorist attacks. The sites range from gardens to parks and plaques to statues.
Report a correction 👈 | 👉 Contact our newsroom
LOOK: Cities with the most expensive homes in New Jersey
Stacker
compiled a list of cities with the most expensive homes in New Jersey using data from Zillow.
LOOK: The longest highways in America
LOOK: Do you know these 50 famous acronyms?
This list from
Stacker
features a collection of the most common acronyms and their meanings. Popular abbreviations include establishments like ACLU, YMCA, ad the AARP.
LOOK: Food history from the year you were born
From product innovations to major recalls,
Stacker
researched what happened in food history every year since 1921, according to news and government sources.