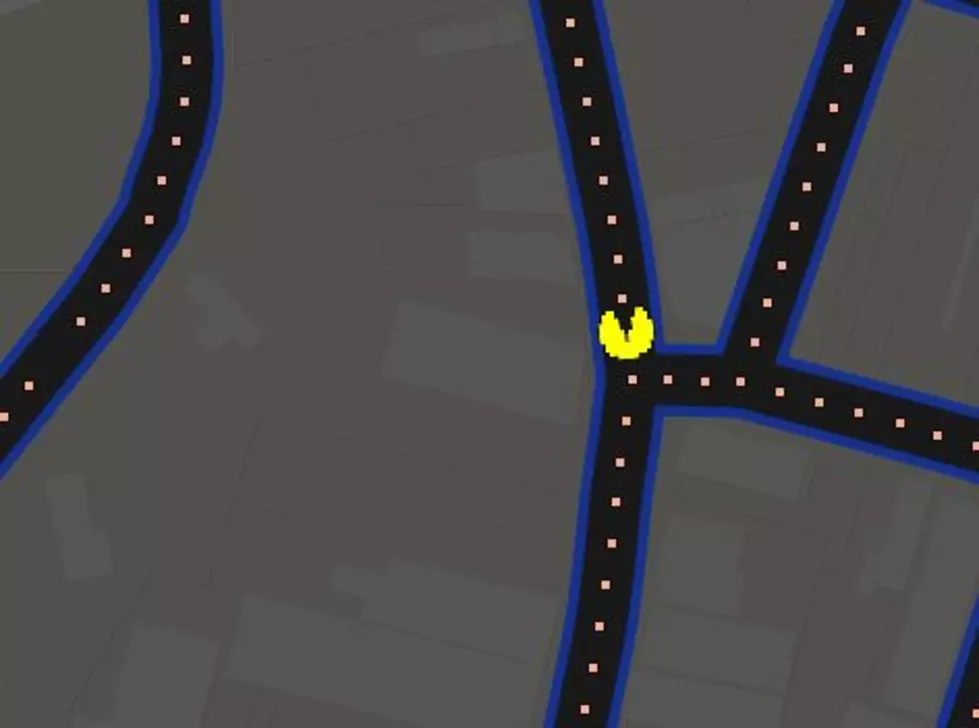 Pac-Man Runs Through Toms River
Google Maps
Yes, that's Pac-Man right here in Toms River! He's getting ready to head up Main Street in search of pellets, while avoiding his ghostly enemies. So what's going on?
Anywhere you want, you can send the little yellow guy down the streets of famous cities or even your hometown.
Ever felt like you were in an arcade game while heading down Washington Street? Does rush hour on Route 37 feel like you've got ghosts chasing you? Well, just head over to Google Maps and you can drop Pac-Man anywhere you want!