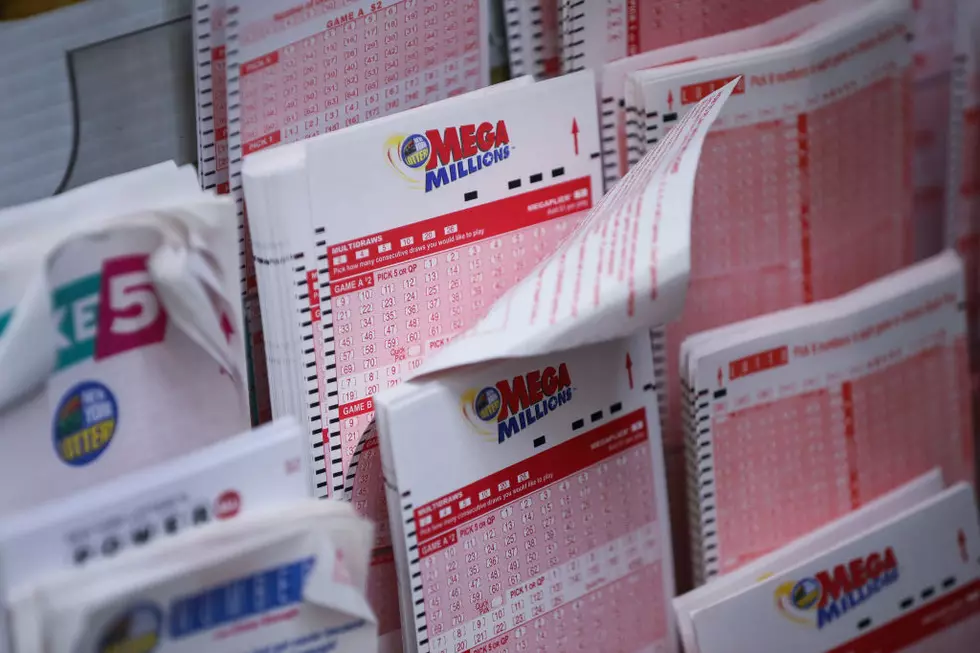 One Million Dollar Mega Millions Ticket Sold in Ocean County
Getty Images
Ok, maybe it's not the "BILLION", but - WOW, what a way to start the new year.
There was a $1.05 billion dollar winner in Michigan with the Mega Millions from Friday's drawing January 22nd, 2021.
According to lottery officials, the Mega Millions ticket was bought at 7-Eleven, 20175 Rt. 88 in Brick. The One Million Dollar winner matched all five white balls. The winning numbers were 04, 26, 42, 50, and 60. The Gold Mega Ball was 24 and the Megaplier Multiplier was 02.
New Jersey had several winners from Friday's drawing of the Mega Millions. They matched four of the five white balls and the gold ball winning $10,000 in the Garden State. There were winners from Bergen County, Burlington County, two in Mercer County, Middlesex County, Middlesex County, Morris County, Passaic County, Sussex County, and Monmouth County. The One Million Dollar winner being in Ocean County.
Because there was one "BIG" winner from Michigan, Mega Millions resets to $20 million for Tuesday's drawing (January 26th, 2021). According to nj.com, Mega Millions and Powerball have not had a winner for a while until a Maryland winner won the Powerball Jackpot worth 731.1 million and the Mega Millions winner from Friday night's drawing.
I never realized New Jersey has so many lottery games. According to the njlottery.com there are 8 lottery games. Pick 3, Pick 4 with FIREBALL, Jersey Cash 5 with XTRA, Pick 6 with EXTRA, Power Ball, Mega Millions, Cash 4 Life with DOUBLER, and Fast Play Progressive.
Can you even imagine winning over a billion dollars? What would you do first? Our listeners let us know what they would do, here's what you said:
Shelly in Barnegat - I'd buy my dream house.
Margie in Beachwood - Give to charity.
Sammy in Jackson - Give to Mom and Dad to pay their bills.
Our listeners have the biggest hearts. Remember in order to win it, be in it. There's always next time.
8 Incredible Ocean Facts