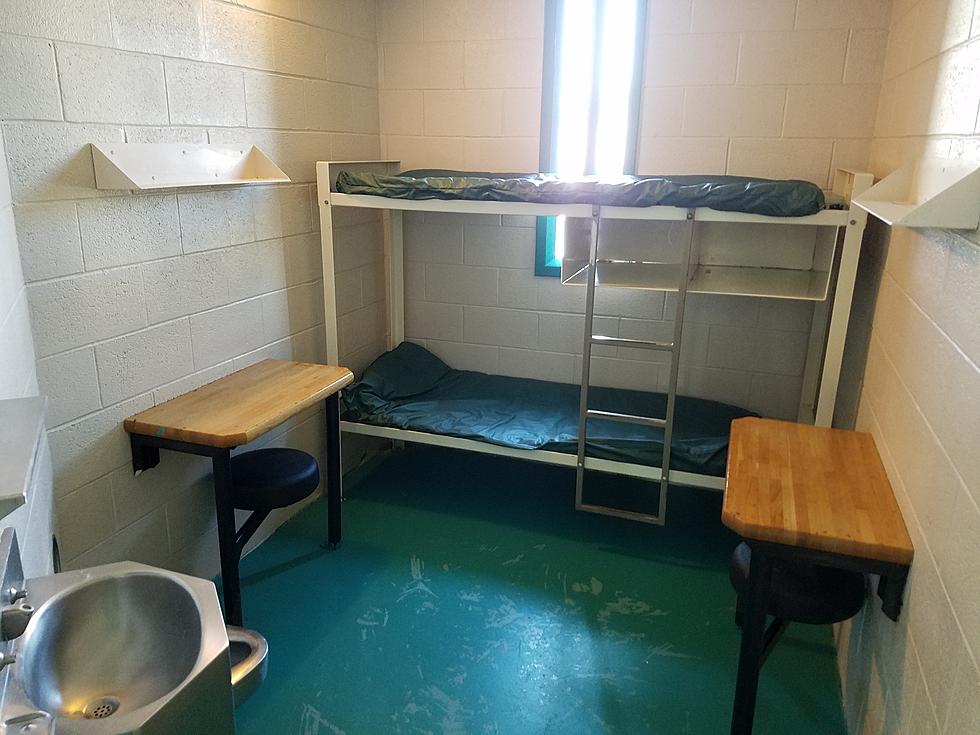 NJ man sent sexually illicit photos of Monmouth teen to her family as retaliation
Prison cell at the Monmouth County Correctional Institute. (Vin Ebenau, Townsquare Media New Jersey)
A Jersey City man who solicited sexually illicit photos and videos from a teenage girl in Keansburg and then sent them to her family was the recipient of an 18-count indictment returned by a Monmouth County Grand Jury on Friday.
Listen to Vin Ebenau mornings on Townsquare Media Jersey Shore Radio Stations, email him news tips here, and download our free app.
Acting Monmouth County Prosecutor Lori Linskey announced Friday that 38-year old David Lopez sent the pictures and videos to her family because she wanted to break off contact with him.
Investigators on the case learned that Lopez reached out to the victim on social media "sometime prior to August 2020", according to the Monmouth County Prosecutors Office, and then he asked her to send him sexually explicit videos and photos.
There were several exchanges of such materials until one day the victim told him she didn't want to communicate anymore.
Lopez then allegedly sent a series of photos and videos of the teen to several members of her family including children as young as 11-years old.
He is also accused of threatening to harm her family and have others harm them while also threatening to burn their house down and reportedly went as far as to say he could make her life "a living hell."
Keansburg Police arrested Lopez on August 25, 2020 and he was released shortly thereafter on home detention while being ordered to have no contact with the victim and no internet access while his criminal case was pending.
Lopez faces charges of first-degree Manufacturing Child Sexual Abuse Materials, five counts of second-degree Endangering the Welfare of a Child via Distribution of Child Sexual Abuse Materials, three counts of third-degree Endangering the Welfare of a Child, single counts of third-degree Making Terroristic Threats, third-degree Criminal Coercion, and third-degree Endangering the Welfare of a Child via Possession of Child Sexual Abuse Materials and six counts of fourth-degree Cyber Harassment.
Anyone with information about Lopez's alleged behavior is  asked to contact Keansburg Police Department Detective Lt. Bryan King at 732-787-0600.
If convicted, Lopez, on first-degree criminal charges faces 10 to 20 years in state prison, and on second-degree crimes, could see 5 to 10 years.
This case is being handled by Monmouth County Assistant Prosecutor Ryan Lavender.
Lopez is being represented by Joshua Hood, Esq., with an office in Freehold.
New Jersey's most disgraceful child predators and accused predators
Here are New Jersey's Most Wanted Criminals