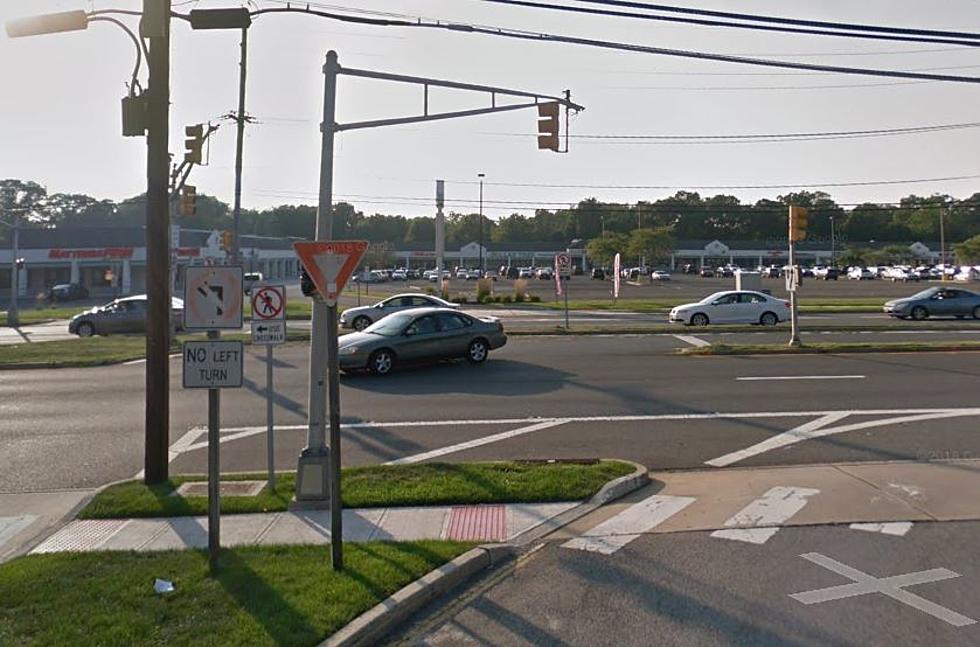 New traffic signal on Hooper Avenue in Toms River is now operational
Tome River Target shopping center (Google Maps)
A new redesigned traffic signal by the Target and Lowe's and Michael's and DSW shopping centers on Hooper Avenue is now operational, according to Ocean County officials and the entire project is near completion.
The remaining work at the site includes re-striping the area of the new signal.
The changes to the traffic signal and traffic pattern by the two shopping centers on Hooper Avenue allows motorists to make left turns without having to access nearby U-turns.
"This new configuration provides safer and easier access to motorists who are using the shopping centers on Hooper Avenue, south of Indian Hill Road," Ocean County Freeholder John "Jack" Kelly, Director of Law and Public Safety said. "This project, which is near completion, was done with no interruption to traffic in the area."
"The new traffic signal configuration helps motorists access both north and southbound Hooper Avenue and also allows for the crossing of Hooper Avenue to the other shopping center," Ocean County Freeholder Director Ginny Haines, who serves as co-chair with Freeholder Kelly of the Ocean County Engineering Department, said.
Freeholder Joe Vicari along with Freeholder Haines brought the request to look at the traffic signal in the area to Freeholder Kelly who directed the engineering department to investigate the traffic signal at the two shopping centers anchored by Target and Lowes on the east side and Michael's and DSW on the west in order to provide full access to Hooper Avenue.
"The Engineering Department had already developed a conceptual improvement plan for the signal to allow left turns onto Hooper Avenue from the shopping centers on each side of Hooper Avenue," Kelly said. "This is a heavily traveled area of the Hooper Avenue corridor. We believe this modification will have a positive outcome with traffic safety and accessibility."
The shopping center on the east side of Hooper Avenue is called the Ocean Center and the west side shopping center is the Commons at Hooper.
Dewberry Engineers Inc., Bloomfield, did the design for the project.
The contractor was Earle Asphalt Company, Wall Township.
Ocean County reviewed its plans with the shopping center owners who are on-board with the changes.
In order to accommodate the new left turns from the shopping centers and the ability to cross Hooper Avenue in order to access the opposite shopping center, the median was opened to accommodate the new traffic signal and configuration.
Originally motorists leaving the Ocean Center that want to go south on Hooper Avenue drive north to Indian Hill Road and then go south at the jug-handle.
Motorists leaving the Commons at Hooper shopping center need to proceed south to Bay Avenue to make the U-turn to access Hooper Avenue north.
"The new traffic light allows motorists to leave the shopping centers and head in the direction they choose without having to make U-turns," Freeholder Kelly said. "We are very pleased these changes have been made."