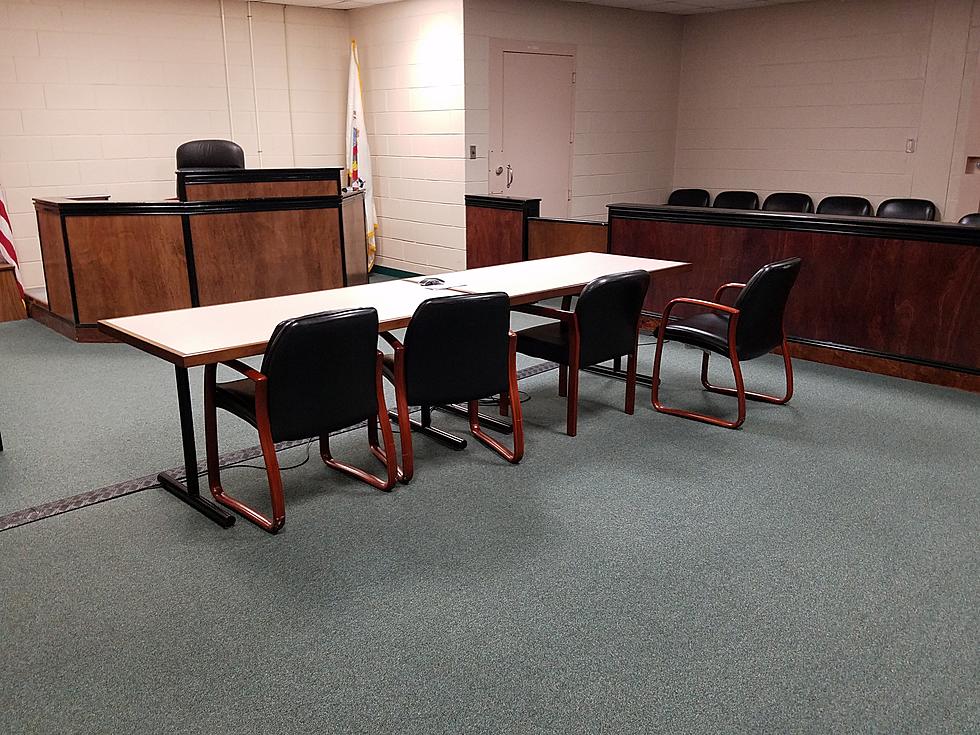 Two Neptune, NJ men admit roles in Asbury Park, NJ shooting that left victim critical
Court room at the Monmouth County Correctional Institute. (Vin Ebenau, Townsquare Media New Jersey)
Two men from Neptune Township have both plead guilty to their roles in a shooting in Asbury Park that left a 19-year old man in critical condition, according to Acting Monmouth County Prosecutor Lori Linskey.
Asbury Park Police were first to the call on June 2, 2020 around 10:30 pm after shots were fired a the Asbury Park Village housing complex on Atkins Avenue, and saw the victim suffering from multiple gunshot wounds.
He was brought to the hospital in critical but stable condition.
Their initial investigation led police to spotting 21-year old Malik J. Carey and 20-year old Zyier M. Small, who were close to the scene of the crime, and were then arrested on the spot.
In court this week, Carey and, Small, each plead guilty to first-degree Attempted Murder and second-degree Possession of a Weapon for an Unlawful Purpose, but in separate hearings.
When Carey and Small are sentenced on April 1, they'll both be looking at 10 years in state prison, with 85 percent of each term to be served before the possibility of parole.
The Asbury Park Police Department's Detective Bureau, along with their Street Crimes and Patrol units investigated the case along with Neptune Township Police, the Monmouth County Sheriff's Office, and the Monmouth County Prosecutor's Office Major Crimes Unit.
The case was assigned to Monmouth County Assistant Prosecutor Matthew Bogner.
The most heinous New Jersey murders that shook our communities