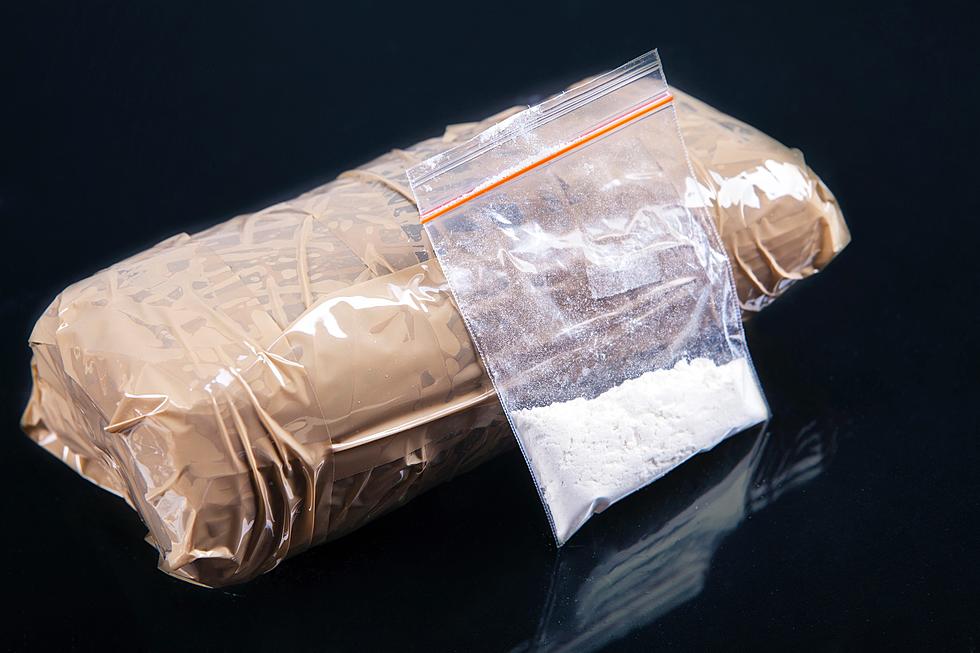 Manchester, NJ resident allegedly found with large amount of cocaine, prosecutor says
Getty Images/iStockphoto
🚔 Manchester resident arrested as part of investigation into cocaine distribution
🚔 Ocean County investigators learned he was using BMW to store and deal
🚔 Law enforcement found a massive amount of cocaine during their search
---
A Manchester resident was arrested on charges related to an investigation into the distribution of cocaine within Ocean County.
During a multi-agency investigation, Ocean County Prosecutor Bradley Billhimer said that 29-year old Ricardo Cruickshank of Manchester was allegedly found in possession of about 90 grams of cocaine.
Prior to the discovery, on March 30, Manchester Police Detectives and those from other agencies were conducting surveillance at his home and watched as he walked towards a BMW Sedan which said they learned was where he was allegedly stashing the drugs.
Cruickshank was detained and it's at this time detectives found the stash of cocaine while executing a search warrant, and placed him under arrest.
When Ocean County Regional SWAT searched his home, they found an undisclosed but reported large amount of marijuana and about $1,290 in cash.
Following the arrest, Cruickshank was charged with Possession of More than One-Half Ounce but Less than Five Ounces of Cocaine with Intent to Distribute, Possession of More than One Ounce of Marijuana with Intent to Distribute, Possession of Cocaine, and Possession of Drug Paraphernalia.
He is awaiting a first appearance in Ocean County Superior Court.
Prosecutor Billhimer said that the investigation was conducted by a team of law enforcement detectives from the Ocean County Prosecutor's Office Narcotics Strike Force collaborated with the Manchester Township Police Department, Manchester Township Police Department Narcotics Enforcement Team, and Ocean County Sheriff's Office K-9 Unit.
Best Seafood Restaurants at the Jersey Shore
Best Steakhouses In New Jersey
Famous Athletes Who Came From New Jersey
Professional Sports Teams That Play In New Jersey
Professional Sports Teams That Play In New Jersey
New Jersey Abandoned Sports Stadiums
The Biggest Music Stars From New Jersey