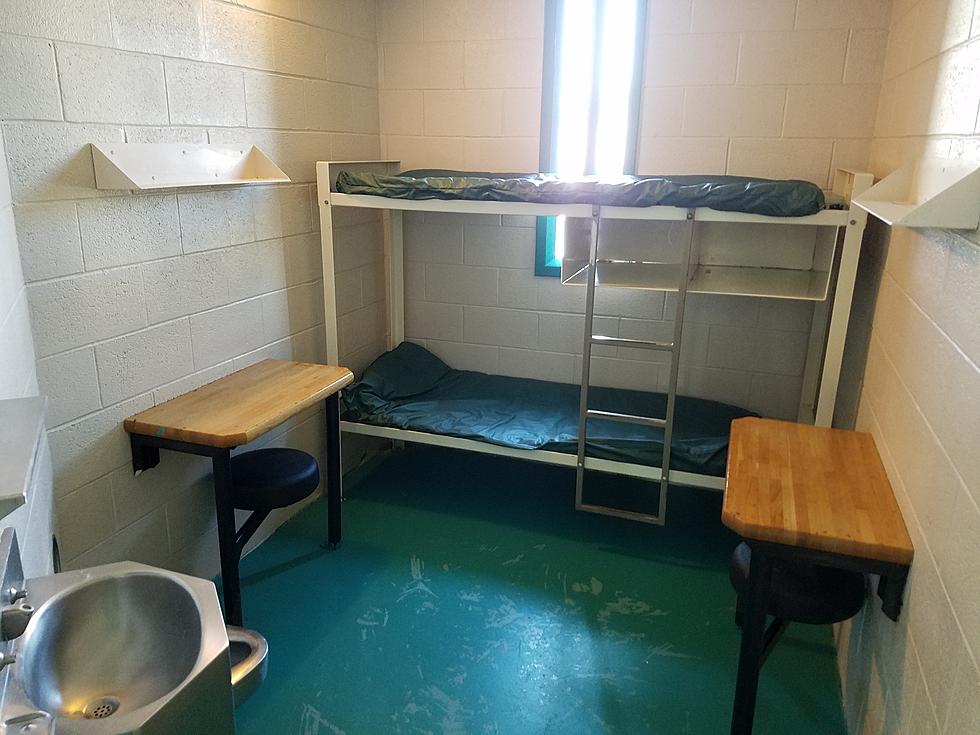 One of 24 individuals busted for dealing Cocaine into New Jersey looking at lengthy sentence
Prison cell at the Monmouth County Correctional Institute. (Vin Ebenau, Townsquare Media New Jersey)
🔵 Manalapan man pleads guilty to dealing massive amount of cocaine
🔵 The guilty plea from Manalapan resident was just one of the 24 cases related to "Operation Checkmate"
🔵 Large amounts of cocaine and marijuana poured into Central Jersey
---
A Manalapan Township man who was arrested as part a multi law enforcement agency sweep of drug distribution across Central Jersey has now pleaded guilty.
Mark Kelber, 45, is looking at a possible ten years in a New Jersey State Prison when he is scheduled to be sentenced in March after pleading guilty to Possession of Cocaine in an Amount Greater than Five Ounces with Intent to Distribute, according to Ocean County Prosecutor Bradley Billhimer.
During "Operation Checkmate" investigators executed a search warrant at Kelber's home on October 26, 2021 and found nearly 265 grams of cocaine and $24,325 in cash.
Following his arrest, Kelber was brought to the Ocean County Jail, but, was then released due to New Jersey's Bail Reform Law.
What was Operation Checkmate in New Jersey?
The Ocean County Prosecutor's Office Narcotics Strike Force took the lead on a multi law enforcement agency investigation in 2021 -- "Operation Checkmate" -- into the distribution of cocaine in Ocean, Monmouth, and Middlesex Counties as well as New York City.
Investigators found out that more than three kilograms of cocaine a week were being distributed into the aforementioned areas.
The investigation ultimately led to the arrest of 24 people for their roles in the drug ring and that same number of search warrants were executed which tallied the amount of cocaine discovered to a total of more than four kilograms, more than 15 pounds of marijuana, more than $650,000 in cash, seven guns -- three handguns, three ghost guns, one pistol grip shotgun -- as well as ten vehicles and other illegal narcotics, according to Billhimer.
In the case of Kelber, Prosecutor Billhimersaid that Ocean County Chief Narcotics Assistant Prosecutor William Porter and Ocean County Assistant Prosecutor Stephen Burke are handling the case on behalf of the State of New Jersey.
NJ arrests 31 accused child predators in Operation 24/7
A roundup of 31 men have been accused of sexually exploiting children online, state Attorney General Gurbir Grewal announced on July 14 while detailing
"Operation 24/7."
The suspects "possessed and or distributed videos and images of child sexual abuse, including in many cases videos of young children being raped by adults," Grewal said.
Chat apps and gaming platforms remain favorite hunting grounds for child predators and even as the pandemic winds down, many children have continued to spend more time online.
State Police received 39% more tips in just the first 6 months of 2021 than they received in the entire year in 2019. The following are suspects charged in "Operation 24/7."
Here are New Jersey's Most Wanted Criminals