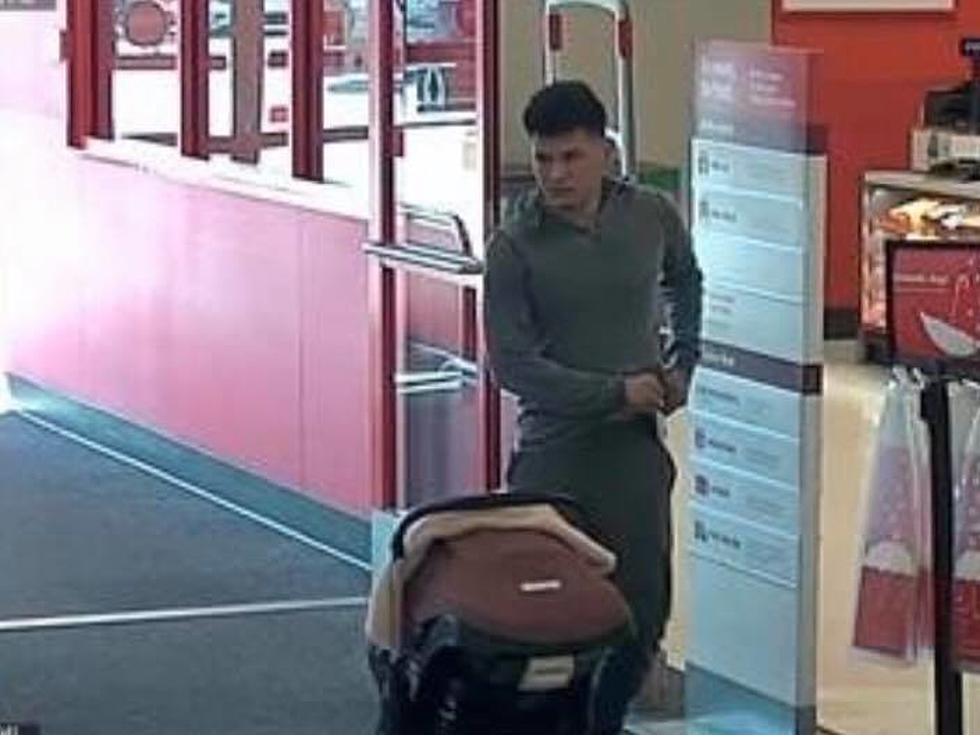 Man With Infant Fondles Himself In Howell Target
Wanted Man (Howell Police)
HOWELL — A man is wanted for lewd behavior in front of his infant, according to the Howell Township Police Department.
The man, pictured above, entered the Target on Route 9 in Howell Saturday afternoon while pushing an infant in a stroller.
He approached a female employee and engaged in flirtatious conversation and then asked where he could find the underwear section of the store. The suspect then made crude comments about 'size' and then motioned towards his groin area.
Further investigation of surveillance footage revealed that the suspect started following females in the store while fondling himself.
The suspect managed to leave the store without confrontation — not before employees got a good look at the vehicle he was driving away in; a blue four-door sedan, possibly a Hyundai Sonata.
The suspect is described as a tall, thin, Hispanic male wearing thin/tight jogger style gym pants. The was pushing a stroller with an infant inside.
More From Townsquare Media News: