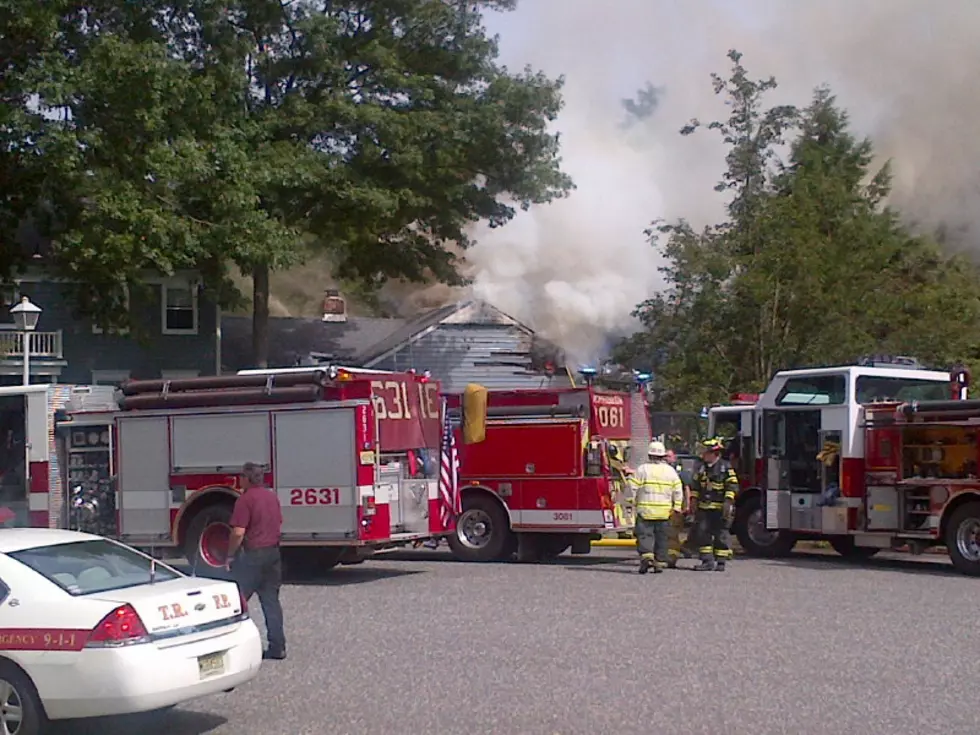 Magnolia Gardens evacuated after water pipe bursts
Toms River House Fire in Pleasant Plains (Toms River PD)
Magnolia Gardens Assisted Living facility on Lakewood Road in Toms River was evacuated Saturday evening after a pipe broke at around 5:30 PM.
Pleasant Plains Fire Department responded to a water flow alarm and Incident Commander and Fire Chief Dan Roman, determined the broken pipe was in the ceiling of the first floor. The electrical panels in the basement sustained heavy water damage as did the two main elevators according to fire officials.
Crews accessed the sprinkler system in the basement and secured the water but unfortunately the first floor already had 3" of water. Chief Roman requested Jersey Central Power & Light to respond and secure the facility's power.
Fire Official Kevin Esposito deemed the building unsafe and all staff and residents were evacuated. 87 residents were relocated to Complete Care, located on the same property as Magnolia Gardens. They were then moved to Green Acres Manor Nursing Home while repairs are made.
Matt Janora, an inspector with the Toms River Bureau of Fire Prevention issued an order to repair the fire sprinkler system, the fire alarm system and have an electrician evaluate the electrical system which will need to occur before power is restored.
No injuries were reported.