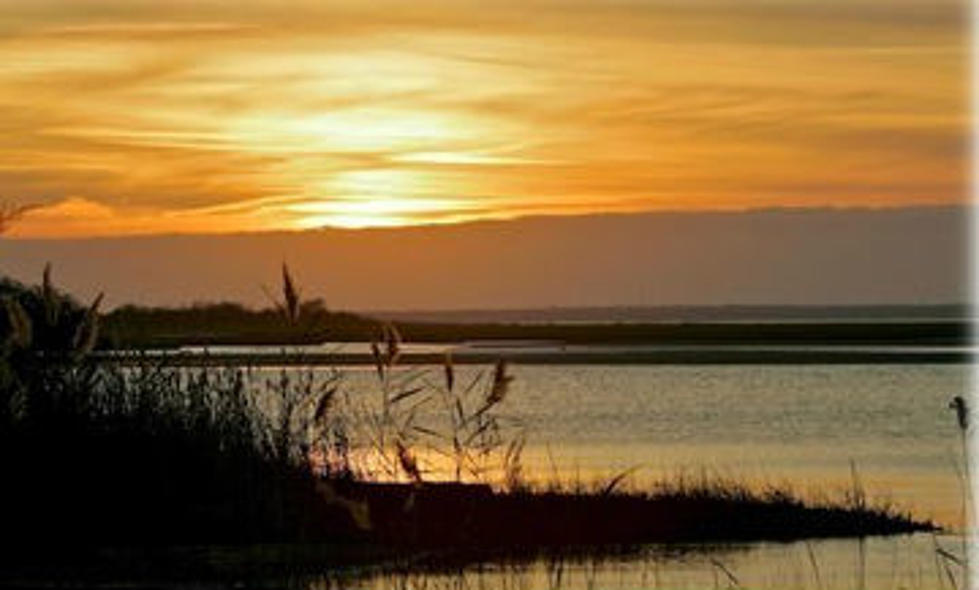 Lifeguards at Island Beach State Park weekends through October 1
Island Beach State Park (NJ Dept. Environmental Protection)
Squeezing in the last swimmable days of late summer, before temperatures begin to shrink? Lifeguards at Island Beach State Park stay on the job, weekends, through October 1.
New Jersey environmental and park officials say that Swimming Areas 1 and 2, and the Southern Swim Area at Fisherman's Walkway and Tice's Shoal, will be guarded Fridays, Saturdays and Sundays, 10 AM through 6 PM, during September.
Swimming in state park grounds without lifeguards present is not permitted. The New Jersey Department of Environmental Protection (DEP), mindful of the high number of drownings at the shore through summer, reiterates some warnings.
Swim where lifeguards are stationed. DEP reported that a bystander's call to Island Beach State Park Police, relayed quickly to off-duty lifeguards, was all that recently prevented a swimmer in an unguarded spot from possibly drowning.
Heed ripcurrent warnings when they're posted. Ripcurrents drag swimmers away from shore. Swimmers who can't stay afloat or who can't return to shore are at the greatest risk of drownings, through fear, panic or sheer exhaustion.
Swim parallel to the shoreline until you escape the current, then turn and swim toward shore. If your energy is sapped, wave and call for help.
Notify a lifeguard if you see someone trapped in a ripcurrent. If no lifeguard is present, call 911. Toss a lifejacket, raft, inflatable ball or other floatable object toward the swimmer and stay onshore until help arrives. Avoid the temptation to jump in and risk becoming another victim.