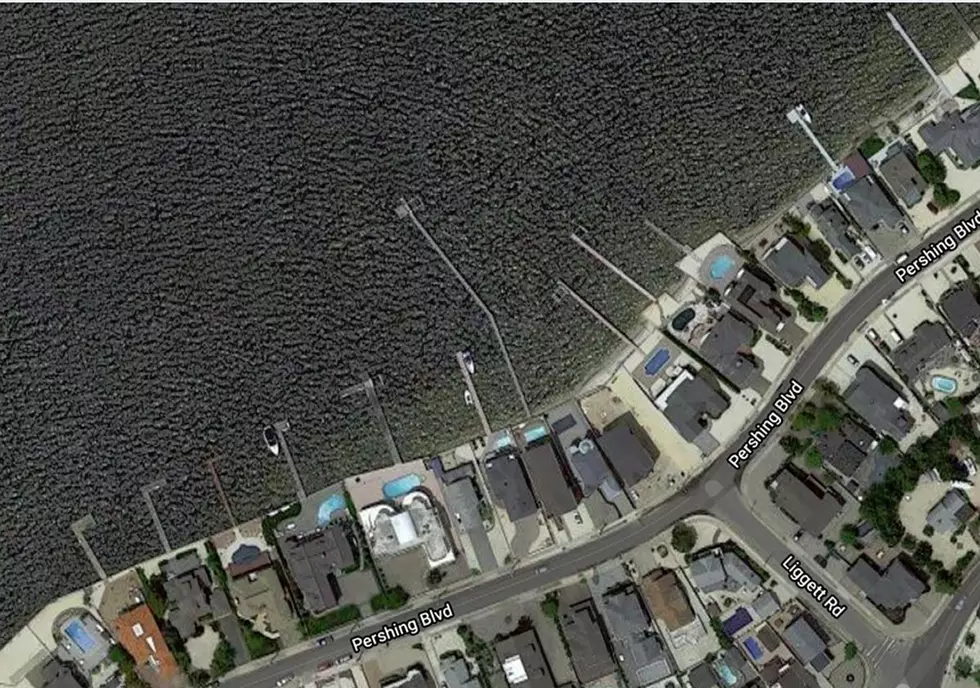 Lavallette Neighbors Are Unhappy With A Homeowner's Huge Dock
Google Maps
One of the perks of having property right on Barnegat Bay is being able to dock a boat on your property and enjoy a day on the water.
But according to some Lavallette homeowners, one resident's dock is just too long.
They say that it's not only unsightly, but could also be dangerous and could lead to a big mess if other homeowners move to match the massive dock.
According to Seaside Heights law firm Mylod & Fitzgerald, the dock that belongs to a home on Pershing Blvd in the West Point Island section of Lavallette is causing a, "...massive intrusion into the bay area and the negative effect on property owners' navigable waters to and from the channel as well as their view of the bay".
The firm provided a photo from ground level too, which they say shows how the length and curve of the dock makes it a safety hazard and, "...poses a risk of injury to boaters, jet skiers, and kayakers navigating in and around the channel".
The statement goes on to say that there are currently at least two pending applications for similarly-sized docks, and that a spate of copycat constructions, "...will be a domino effect and become even more of a navigational nightmare, blocking some homeowners' access to the channel entirely".
The law firm is representing one of the Pershing Blvd neighbors, and they say that the matter was already presented to the New Jersey Attorney General's office, and is scheduled for a hearing before the NJ Tidelands Bureau.
Enter your number to get our free mobile app
Ocean County Beach Drone Photos