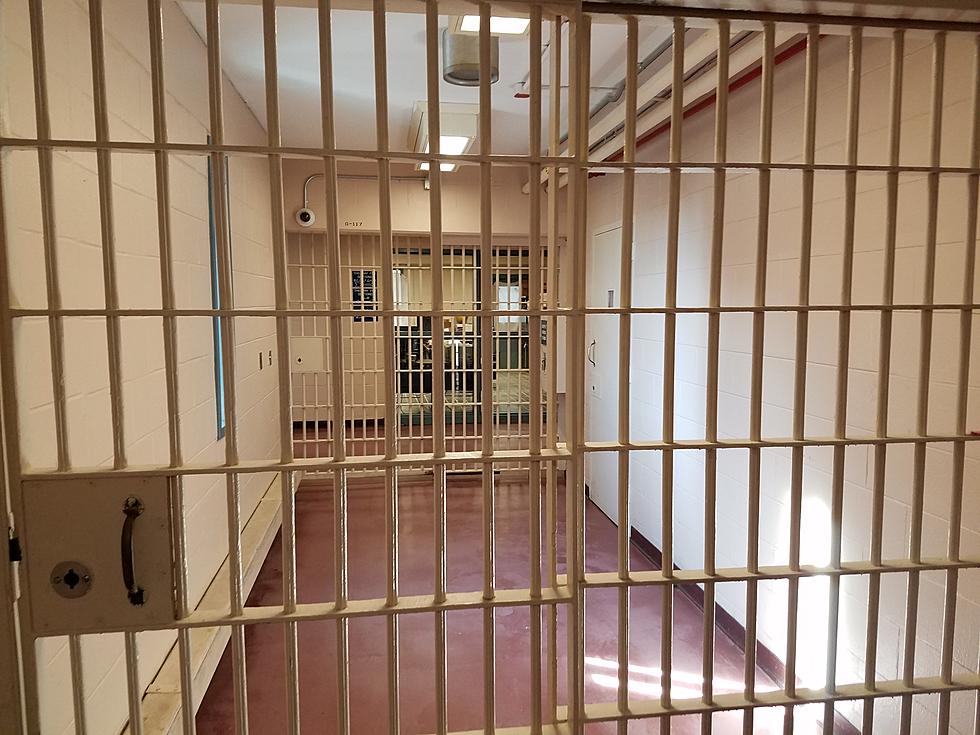 Lakehurst man who robbed a driver a gunpoint has been arrested
Prison door at the Monmouth County Correctional Institute. (Vin Ebenau, Townsquare Media New Jersey)
Two months after a car accident involving a gun in Lakehurst, the man who pulled out his weapon has been arrested in Essex County.
Police say 34-year old Jerome Gilby robbed a man at gunpoint and was then run over by the victim's vehicle between Cedar Street and Division Street on May 15 around 4:10 pm.
Gilby was hospitalized at Jersey Shore University Medical Center for his injuries where police found heroin and cocaine, but after he was released from the hospital he disappeared.
After speaking with the victim and witnesses who observed the altercation and completing a thorough investigation, charges were drafted by police for Gilby's arrest.
The US Marshall's Service assisted Lakehurst Police in attempting to locate Gilby who was apprehended in Essex County on Tuesday by the US Marshall's Service.
Gilby was taken into custody without incident and is currently lodged in Ocean County Jail.
He is charged with 1st degree Armed Robbery, 2nd degree certain person not to possess a handgun, 2nd degree possession of a weapon for an unlawful purpose, 3rd degree possession of a handgun, 3rd degree possession with intent to distribute heroin, 3rd degree possession with intent to distribute cocaine, 3rd degree possession of heroin, 3rd degree possession of cocaine, 4th degree aggravated assault, Theft and Possession of drug paraphernalia